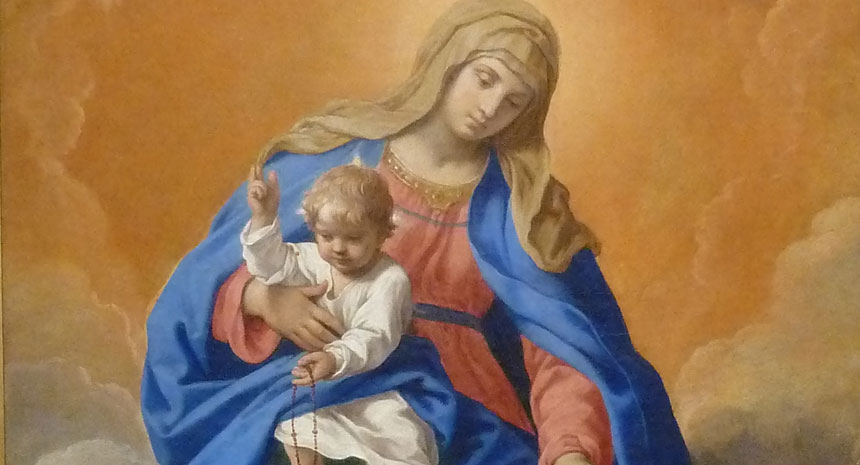 • September 12, 2021, Rosary Today 7:30 pm ET, YouTube.com/TheRosaryNetwork
• Audio Podcast available by 6:00 pm ET
Friends of the Rosary:
Today, Sunday, September 12, just four days after the Memorial of her Nativity, is the Feast of the Most Holy Name of the Blessed Virgin Mary. In Spanish, el Dulce Nombre de María.
We venerate the name of Mother of the Son of God and the Holy Mother of the human race, after she corrected with her humility and obedience the damage done by the first Eve.
All the grace of the Holy Trinity is distributed to us through Mary. And through Mary, we reach Jesus Christ. She is the masterpiece crafted by God and our safe conduit to Heaven. We aren't good until we understand this deep mystery. It's not what we think or perceive, it's how the Holy Trinity designed the history of salvation.
Rejoice in Mary, offer Her your life, and you will be much better off. No one who became Marian reversed from here. No one who is with Mary and reveres her holy name will lose his Christian faith. Once with Mary, a Jesus Christ follower forever.
Ave Maria!
Jesus, I Trust In You!
+ Mikel A. | TheRosaryNetwork.org, New York