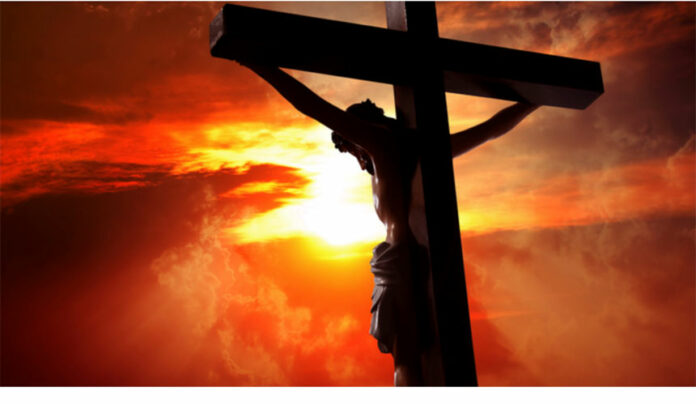 • September 14, 2023, Today's Rosary on YouTube | Daily broadcast at 7:30 pm ET
• The Audio Podcast of this Rosary is Available Here Now!
Friends of the Rosary:
Today is the Feast of the Exaltation of the Holy Cross, the instrument of our redemption and our glorious sign of victory over evil and all the demons around our lives. As humans, we are sealed with the Sign of the Cross. We belong to Christ.
This day is also called the Triumph of the Cross, Elevation of the Cross, or Holy Cross Day.
Observed in Rome since the seventh century, the feast commemorates the recovery of the Holy Cross, which had been placed on Mount Calvary by St. Helena.
When Moses lifted up the bronze serpent over the people, it was a foreshadowing of salvation through Jesus when He was lifted up on the Cross.
We identify with Christ on the Cross, taking up His Cross and following Him.
Constantly, we made the Sign of the Cross to keep close to God. Our strength and protection is the Sign of the Cross.
Friends, when we make the Sign of the Cross we give our entire self to God. The Sign of the Cross will help us to fix our mind, soul, heart, body, will, and thoughts to God.
Ave Maria!
Jesus, I Trust In You!
To Jesus through Mary!
+ Mikel A. | RosaryNetwork.com, New York