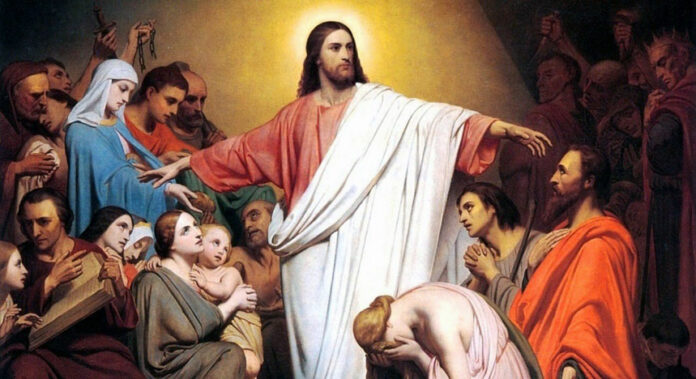 • September 26, 2023, Today's Rosary on YouTube | Daily broadcast at 7:30 pm ET
• The Audio Podcast of this Rosary is Available Here Now!
Friends of the Rosary:
In today's reading (Lk 8:19-21), Christ Jesus says: 'My mother and my brothers are those who hear the word of God and act on it.'
Is he dismissing His own mother, the Blessed Virgin Mary? Not at all. What the Son of God is saying is that our own family should not be our ultimate priority.
God is the cornerstone of our lives. Christ Jesus is our mission, without any other attachments.
Mind you, by following Jesus, we properly set our values and honor our family—truly loving our wives, husbands, kids, and relatives. This way, we all build the Kingdom of God and walk together to Heaven.
Ave Maria!
Jesus, I Trust In You!
To Jesus through Mary!
+ Mikel A. | RosaryNetwork.com, New York