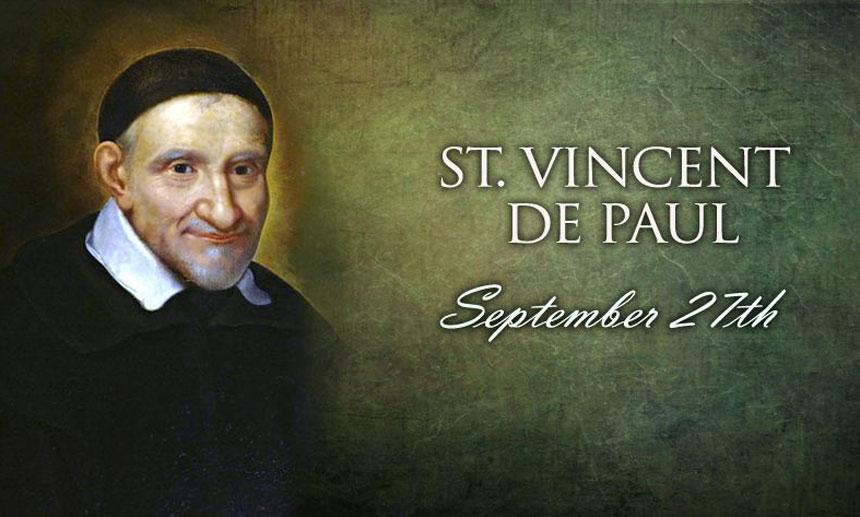 • September 27, 2021, Rosary Today 7:30 pm ET, YouTube.com/TheRosaryNetwork
• Audio Podcast available by 6:00 pm ET
Friends of the Rosary:
We cannot avoid foul thoughts but we can avoid foul behavior.
We were brought into life carrying the original sin. We weren't born immaculate as John the Baptist, the Virgin Mary, or Jesus Christ himself. It means that we must do our best to cultivate holy virtues and get rid of disordered practices.
This is a lifelong battle that we cannot win without the help of the Holy Spirit. We need to ask for grace, mercy, and courage, as we do in every Rosary prayer. Alone we can do nothing, as Jesus revealed.
In the first Joyful Mystery, we learn to see the world through the lens of humility, as the Holy Virgin taught. This way we try to abandon ourselves in Jesus and Mary to receive wisdom from above.
Ave Maria!
Jesus, I Trust In You!
St. Vincent de Paul, Pray for Us!
+ Mikel A. | TheRosaryNetwork.org, New York
____
Today is the Memorial day of St. Vincent de Paul, a French priest in the seventeenth century who founded the Vincent de Paul Society and became a great apostle of charity.