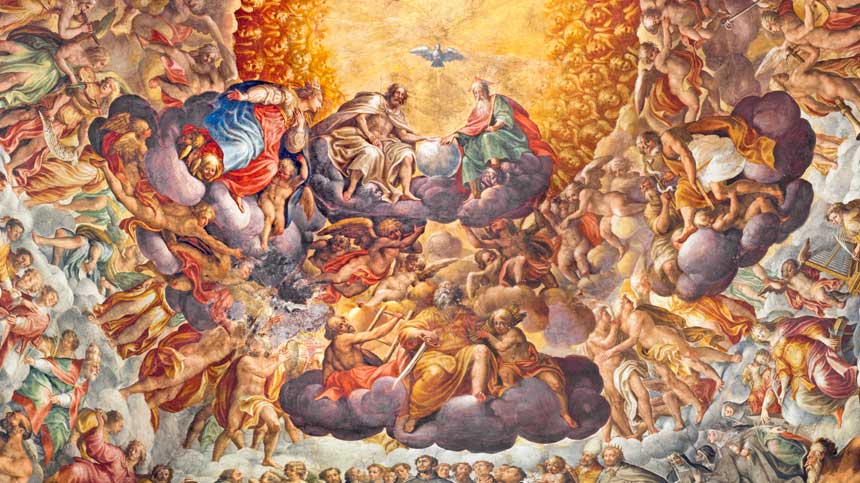 • September 30, 2021, Today's Rosary on YouTube | Daily broadcast at 7:30 pm ET
• Audio Podcast of this Rosary Available Here Now!
Friends of the Rosary:
In yesterday's reading, the apostle Nathaniel, who recognized Jesus Christ as the Son of God, was promised to see great things. The Lord Jesus told him (Jn 1:47-51) "You will see heaven opened and the angels of God ascending and descending on the Son of Man."
That's what awaits us if we humbly seek the grace and wisdom of God: unexpected, glorious events today that we cannot even imagine due to our limited understanding.
Believing is trusting in the promises of Christ Jesus.
The Holy Trinity is counting on the right exercise of our free will so we can join the Heavenly court and be eternally joyful in the Communion of Saints and with our beloved family members and friends.
We must not disappoint the Divinity!
Ave Maria!
Jesus, I Trust In You!
Sts. Michael, Gabriel, and Raphael Pray for Us!
+ Mikel A. | RosaryNetwork.com, New York