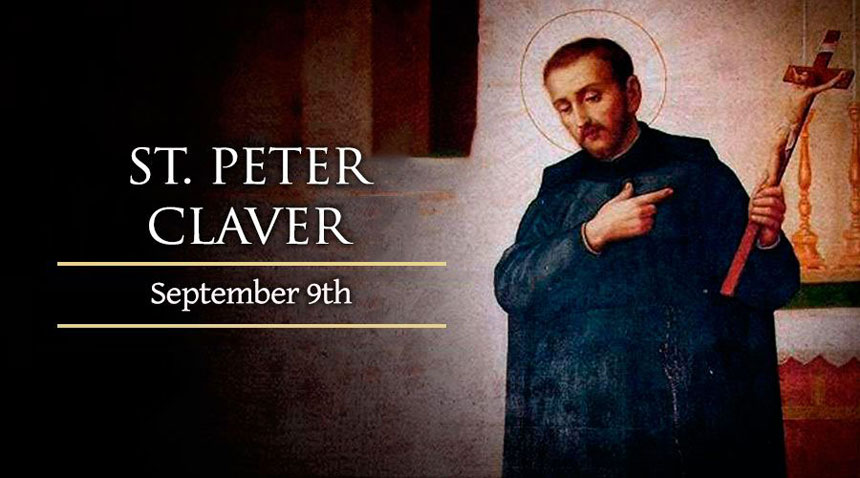 • September 9, 2021, Rosary Today 7:30 pm ET, YouTube.com/TheRosaryNetwork
• Audio Podcast available by 6:00 pm ET
Friends of the Rosary:
Today is the Memorial day of an amazing saint, St. Peter Claver (San Pedro Claver), a Spaniard Jesuit priest of the seventeenth century, who made himself "slave of the slaves forever" — "esclavo de los negros" — by serving black slaves brutally captured in Africa and sold for the New World's economic growth.
For thirty-three years, in Cartagena, Colombia, he cared for the sick and dying slaves. In this Caribbean seaport city of Cartagena, where black slaves were auctioned, Peter Claver met each slave as they arrive, and was bringing them food, water, medicine, and clothing.
He brought them Jesus Christ, teaching them that they were loved by God more than they were abused by men. He explained to them that that evil, inhumane treatment outraged the Creator. He offered their only consolation: hope in the promises of God.
Through his priestly effort, three hundred thousand souls were baptized at his hands and entered the universal church.
Ave Maria!
Jesus, I Trust In You!
St. Peter Claver, Pray for Us!
+ Mikel A. | TheRosaryNetwork.org, New York