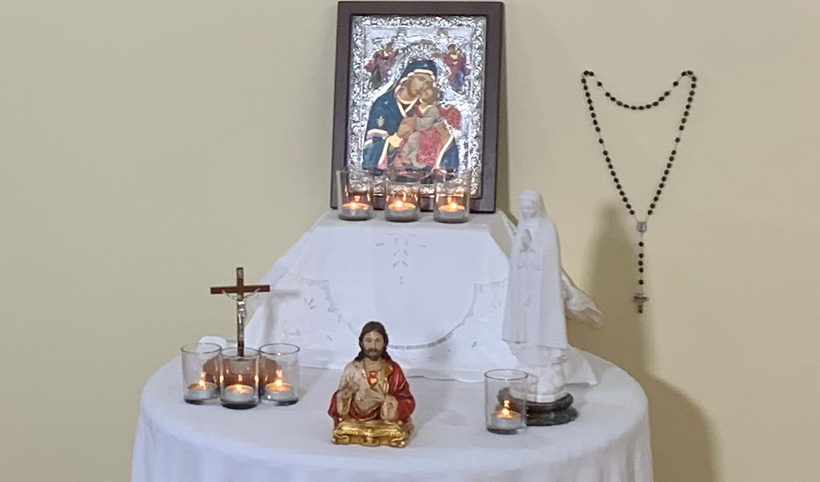 [PRESS RELEASE]
NEW YORK, June 20, 2020 –– The Rosary Network initiative celebrated its first three-months of uninterrupted daily online live Rosaries praying for the end of the pandemic–in Jesus' and Mary's time.
Every day at 7:30 pm ET, a live Rosary is prayed in a group. The intention is to continue reciting the Rosary online every day.
Praying is organized through a website, therosarynetwork.org, and a WhatsApp group.
The site contains educational resources and materials related to the praying of the Holy Rosary, including an ebook, "The Rosary: A Gift From Heaven", with the history and unknown facts of this Catholic devotion. In addition, all of the Rosary sessions are stored.
The Rosary Network mission is to organize and promote Rosary prayer events, (currently, all of them online), along with educational activities. An example is the Resources section on this website.
Behind the initiative is a group of independent Catholic people living in the Greater New York area, non-affiliated to any religious order or institution, and under the guidance of prestigious Catholic priests.
The purpose is simple: is to encourage the daily praying of the Holy Rosary, following Our Lady of Fatima's message.
As Sister Lucia, last Fatima seer, said: "There is no problem, no matter how difficult it is, that we cannot solve by the prayer of the Holy Rosary."

About The Rosary Network
For more information, visit www.therosarynetwork.org
SOURCE: The Rosary Network
Related Links: