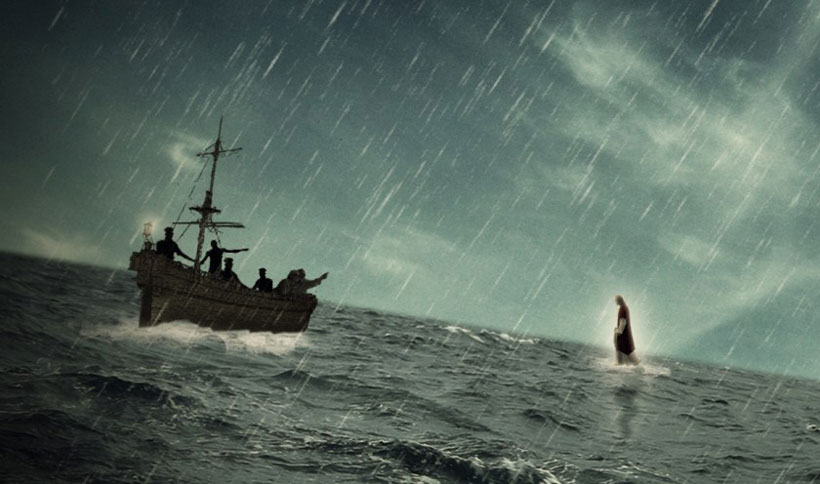 The Rosary Network | New York
> Today's Holy Rosary on YouTube and Facebook
Friends of the Rosary,
The fruit of the first Glorious mystery is faith. With the first Hail Mary, we ask for the increase of faith. To follow the truth and enjoy eternal happiness by serving Jesus, we need abundant faith.
Wait, we all have faith, right? Well, only until we get seriously challenged. Meaning, until we face a big storm, a moment of darkness, or see our life at peril.
Take St Peter, one the chosen disciples and holder now of the keys of Heaven. After confidently walking on the water toward Jesus, he felt he was about to drown and abandoned his faith.
Our egos and fears constraint us to our narrow space. Only when we self-deny handing our will and freedom to Jesus and Mary, we realize that we participate in something and Someone infinitely greater than ourselves. Then, we understand and see.
[Written by Mikel A | TheRosaryNetwork.org]