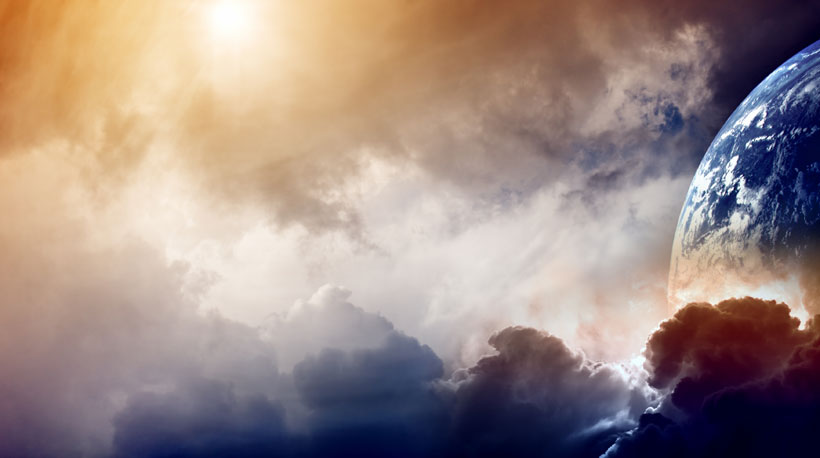 The Rosary Network | New York
> Today's Holy Rosary on YouTube and Facebook
Friends of the Rosary,
In the prayer of the "Our Father," we ask that Divine Will be done "on earth as it is in heaven".
Heaven, the arena of God and the angels, touches upon and calls out to the earth, the arena of humans, animals, plants, and planets, as Bishop Barron explains.
For us, poor banished children of Eve is not about escaping from earth, but rather that earth and heaven come together with the Lord reigning here below as He does above.
The first Christians saw the Resurrection of Jesus as the commencement of the process by which earth and heaven being reconciled.
The assumption of the Virgin Mary and Her coronation as Queen of heaven and earth were another big sign.
[Written by Mikel A]