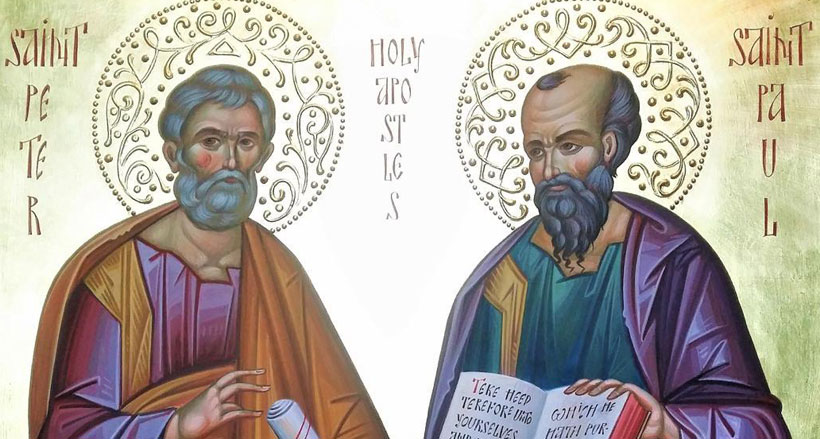 The Rosary Network | New York
> Today's Holy Rosary on YouTube and Facebook
Friends of the Rosary,
Today, we celebrate the Solemnity of Saints Peter and Paul, Apostles.
Although at different times, they both lived, taught, and were martyred for the true faith in Rome.
Peter, a simple fisherman, had the keys. He was the authority, the rock upon the Church was built. Paul, a sophisticated scholar and outstanding preacher, had the sword. He was the outreach.
The two evangelizers established the early Church in the first century and shared the martyr's crown, dying for Christ.
With the help of the Blessed Mother, let's pursue the holiness that transforms the world, as Peter and Paul did.
[Written by Mikel A]