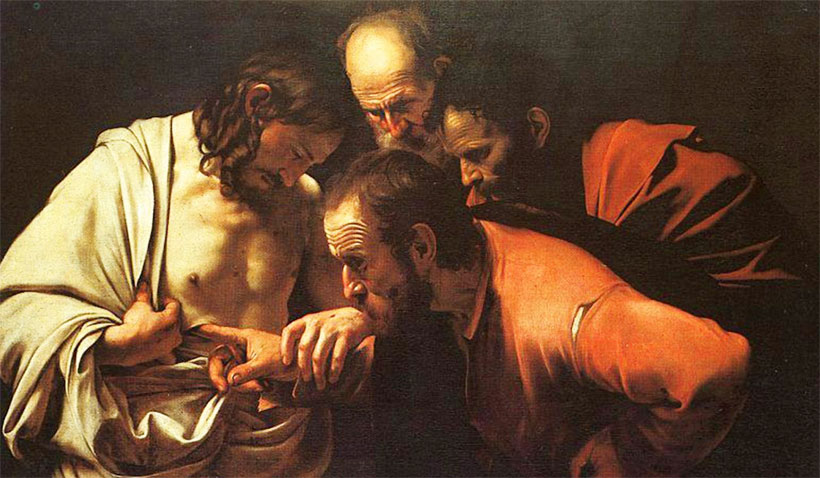 The Rosary Network | New York
> Today's Holy Rosary on YouTube and Facebook
Friends of the Rosary,
Today is the feast of Saint Thomas, the Apostle.
Thomas, one of the twelve apostles, required a supernatural sign to believe in the Resurrection of Jesus. The Lord Himself appeared and encouraged everyone to put aside their doubts. Later, by the way, Thomas would be a great evangelizer, going outside the Roman Empire and bringing the good news as far as India.
Look, questioning and seeking are our genes; however, relying on our knowledge to our poor vision doesn't seem smart. The Lord is doing all sorts of things we cannot see, control, and measure. Consider, for example, the mysteries of the Rosary.
Our faith enriches our knowledge, and if we are humble enough, and we open to the Holy Spirit, we will understand much of the mysteries, enjoying a better life.
[Written by Mikel A | TheRosaryNetwork.org]