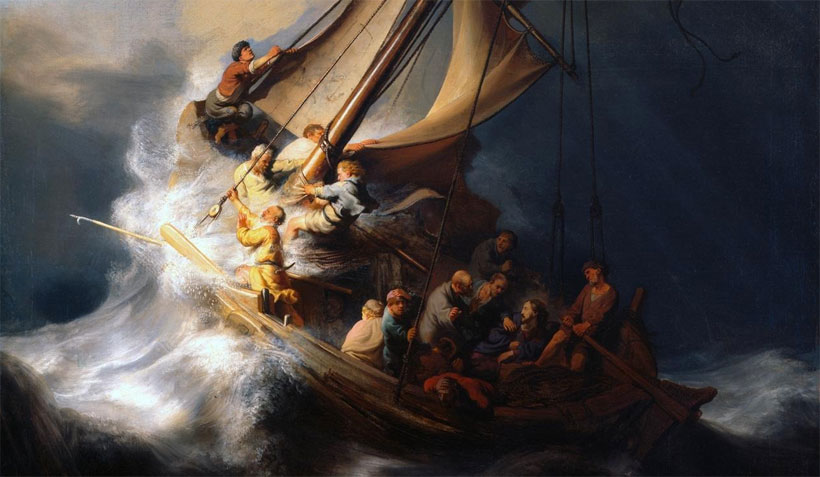 The Rosary Network | New York
> Today's Holy Rosary on YouTube and Facebook
Friends of the Rosary,
We have little faith. Even the apostles, who were with Jesus witnessing all kinds of miracles, often failed. One of the most remarkable failures happened in the Gethsemane Garden, where Jesus prayed alone and abandoned.
In today's reading in the New Testament, a violent storm came up on the sea upon the apostles' boat. Jesus' followers were terrified, convinced that they were perishing.
Our Lord saved them by rebuking the storm. Like the apostles, we often miss a key point: Jesus is always with us. We might feel He is indifferent sometimes. Jesus let us exercise our freedom and comes when we call him.
[Written by Mikel A | TheRosaryNetwork.org]