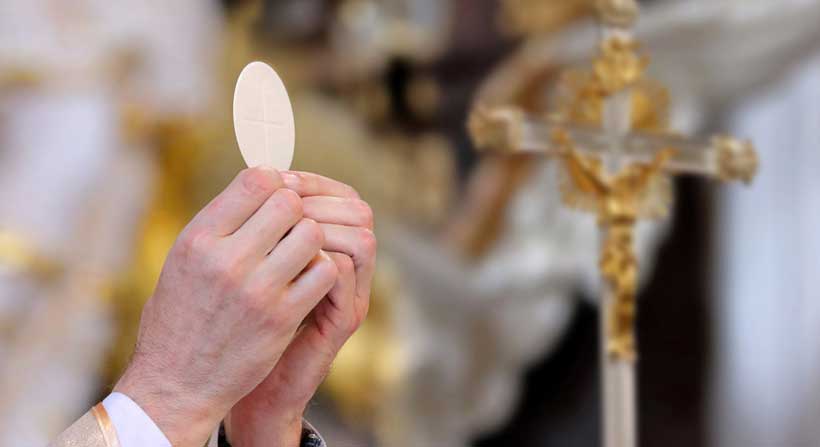 The Rosary Network | New York
Friends of the Rosary,
Jesus tells us to work for the food that endures for eternal life.
This past Sunday, we saw that the two apostles marching to Emmaus only recognized Jesus when He broke the bread.
It's a Mystery of Faith –and a wonderful miracle– that the body and blood of Jesus are present in the Eucharist.
By eating the bread of life, we unite with Jesus Christ becoming one body, the mystical body.
In these two months of confinement, due to the pandemic, we are not receiving the Eucharist, which is the Real Presence of Christ. This is concerning.
Fifty years ago, our Lady of Mount Carmel, in Garabandal, Spain, warned us about the danger of not properly receiving the Eucharistic bread and blood of Jesus. 
Let's implore to our Lady She grants us the grace to worship Jesus through the eyes of faith.
[Written by Mikel A]

—
At the beginning of each mystery, we will mention the names of those in need of prayers.  Please formulate your requests through our WhatsApp Group (Click to join) or at our website.
• New! Playlist with all of the daily Rosaries, including today's

Ave Maria Purísima,
Sin Pecado Concebida
Hail Mary Most Pure,
Conceived Without Sin