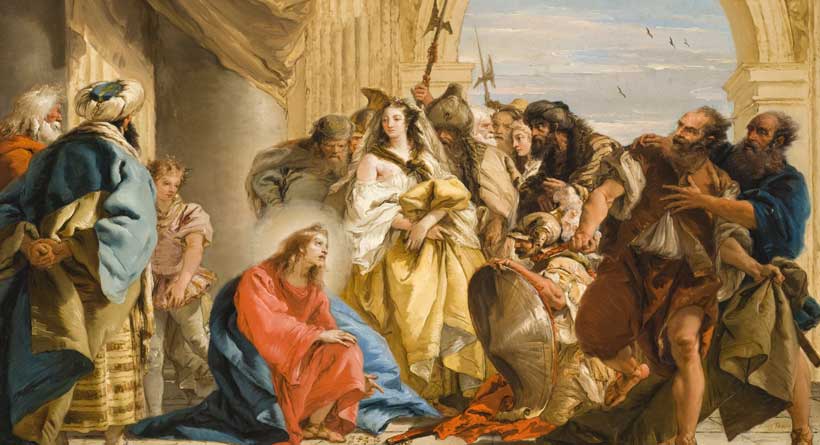 The Rosary Network | New York
> Today's Holy Rosary on YouTube and Facebook
Friends of the Rosary,
We enjoy the pastime of pointing out the errors and moral failings in others. How many times do we say what's wrong with people or how stupid people are?
This habit –an expression of pride– ruins our life and separates us from the Truth.
As we read today in the New Testament, Jesus said to his disciples: "Stop judging, that you may not be judged. For as you judge, so will you be judged". 
We all are sinners, and we have no right to criticize one another. As Jesus said when the prostitute was about to be stoned, "He that is without sin among you, let him first cast a stone at her."
Friends, before judging someone, let's put ourselves in his or her shoes, and try to show that person love and mercy.
As Jesus said, "For whoever exalts himself will be humbled, and whoever humbles himself will be exalted." 
Who am I to judge?
[Written by Mikel A]