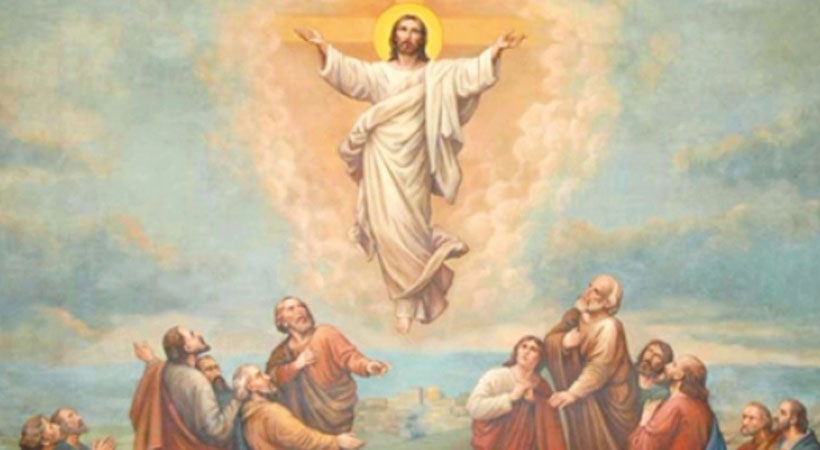 The Rosary Network | New York
> Today's Holy Rosary in YouTube
Friends of the Rosary,
Our Father Almighty exalted Jesus after his passion and death and took Him to Heaven. Our brother Jesus Christ, who was the first resurrected to a new state of life, took his seat at the right hand of God, far above any authority and power.
Today, on the 40th day of Easter, always a Thursday, we celebrate the Solemnity of the Ascension of the Lord. It's the physical departure of Jesus Christ from Earth into the presence of the Father, which is reflected in the Apostles' and Nicene creeds.
We set our minds above, knowing that Jesus is the way, truth, and life, and one day will return in glory.
To Jesus through Mary, as the second luminous mystery indicates today.
[Written by Mikel A]
—
At the beginning of each mystery, we will mention the names of those in need of prayers.  Please formulate your requests through our WhatsApp Group (Click to join) or at our website.
• New! Playlist with all of the daily Rosaries, including today's

Ave Maria Purísima,
Sin Pecado Concebida
Hail Mary Most Pure,
Conceived Without Sin