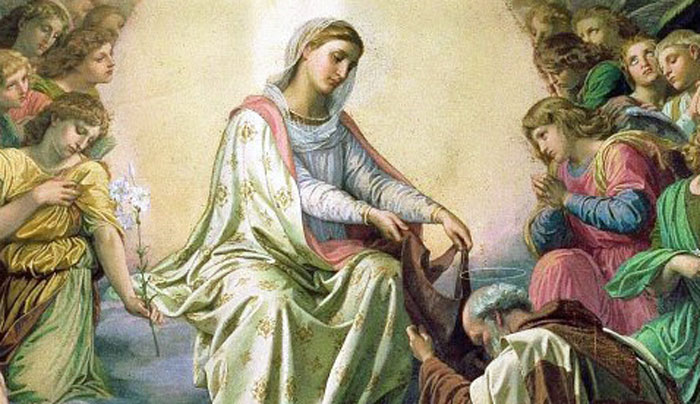 The Rosary Network | New York
> Today's Holy Rosary in YouTube
Friends of the Rosary,
Saint Louis De Montfort, whom the Catholic Church called "extraordinary preacher of the Rosary", narrated a conversation among the Virgin Mary and Blessed Alan de la Roche, a Dominic French priest who restored the Rosary in the 15th century.
At one passage, Our Lady said: "Converted sinners are a glory to me".
We often wonder what makes Our Blessed Mother smile. Here is a simple fact: a sinner who repents.
During his public life, Jesus said the same to the apostles; that a repenting sinner causes joy in Heaven.
We pray and meditate today the Glorious Mysteries of Jesus and Mary.
A wise way to glorify Our Lord and Her Blessed Mother is by helping to convert sinners.
[Written by Mikel A]
—
At the beginning of each mystery, we will mention the names of those in need of prayers.  Please formulate your requests through our WhatsApp Group (Click to join) or at our website.
• New! Playlist with all of the daily Rosaries, including today's

Ave Maria Purísima,
Sin Pecado Concebida
Hail Mary Most Pure,
Conceived Without Sin