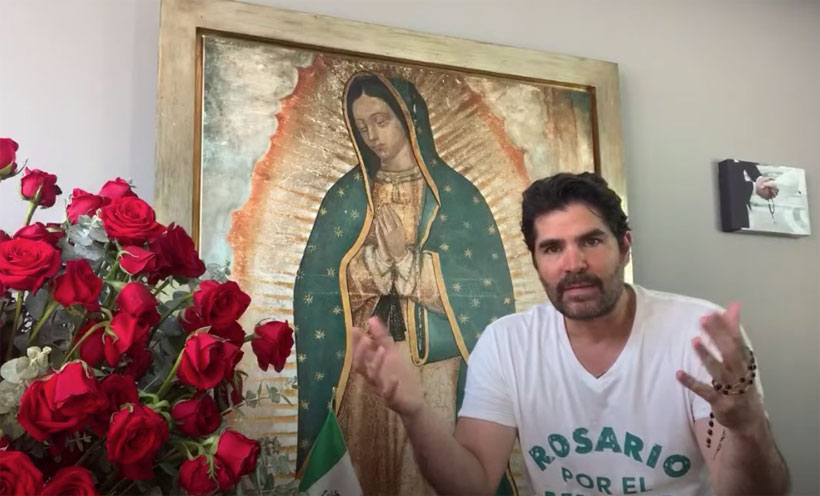 The Rosary Network | New York
Mexican actor and devoted Catholic Eduardo Verástegui prays every day the Rosary live on Facebook and YouTube, attracting tens of thousands of followers.
The co-founder of Metanoia Films, producer of the movies Bella and Little Boy, started to use his social platform to pray the Rosary in May.
The Rosary is prayed in Spanish from Eduardo Verástegui's home in Mexico City at 1 pm Mexico Time, and it includes his faith-based comments and views, deeply rooted in the teachings of the Catholic Church.
The unparalleled success of Eduardo Verástegui's Rosaries is a refreshing surprise in the Hispanic Catholic community, especially among young people.
Many people are praying the Rosary for the first time.
With his Catholic activism, pro-life campaigns, and daily Rosaries, Eduardo Verástegui, a well-known filmmaker, producer and actor, is generating a worldwide phenomenon.
Eduardo Verástegui experienced a profound conversion sixteen years ago when he was enjoying earthly success as actor of telenovelas, movies and as a musician while living in Miami.