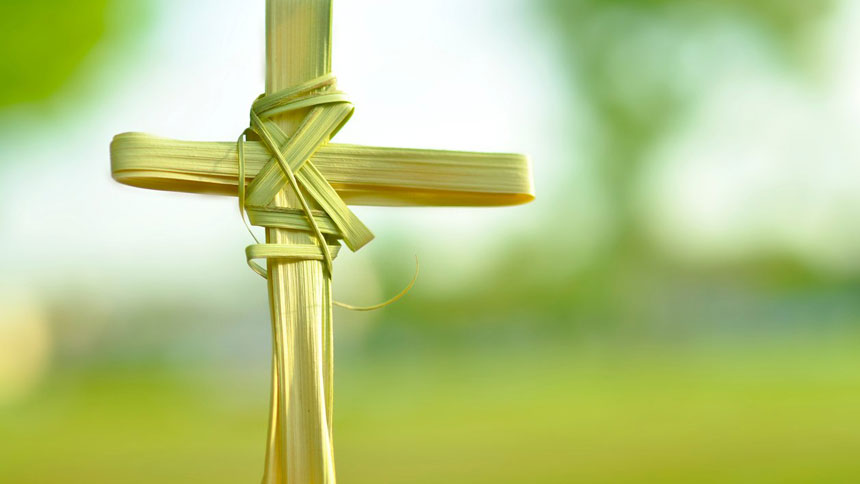 [ Second Year Anniversary | In the Memory of María Blanca ]
• April 10, 2021, Today's Holy Rosary on YouTube — Daily broadcast at 7:30 pm ET
• Audio Podcast of this Rosary Available Here Now!
• In Memoriam of Maria Blanca: Testimonials
Friends of the Rosary:
Today, the faithful commemorate Christ's triumphal entrance into Jerusalem for the completion of the Paschal Mystery — the suffering, death, and resurrection of Christ. It's Palm Sunday, Passion Sunday, and the first day of the Holy Week, the most sacred seven days of the Catholic calendar.
Today, we joyfully acclaim Jesus our Messiah and King. Each Mass includes the blessing of the palms. The priest invites everyone to take full part in the solemnity of the Holy Week.
Jesus Christ was sent to this world to liberate us from sin and the power of Satan. The Son of God underwent His Sorrowful Passion in atonement for our sins. He took us with Him into the Kingdom of His Father in Heaven.
Jesus Christ was an example of humility for the human race to follow. United with Him on the Cross, we share his suffering, resurrection, and new life.
Ave Maria!
Jesus, I Trust In You!
+ Mikel A. | RosaryNetwork.com, New York