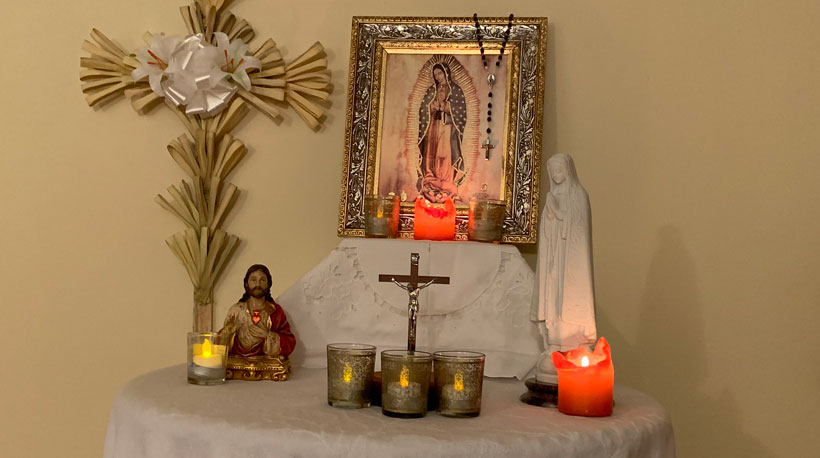 The Rosary Network | New York
Today, Holy Saturday, we commemorate the day after Jesus' Passion and Crucifixion.
Jesus, like all men, experienced death and in his soul joined the dead. He descended into hell as Savior, proclaiming the Good News to the spirits imprisoned there.
The message of salvation was preached even to the dead. Jesus opened heaven's gates for the just who had gone before him.
Meanwhile, Our Lady of Sorrows kept watching in silence, in solitude, waiting in hope for the Resurrection of Her beloved Son. It was a time when the world seemed to have won. But in reality, everything was being prepared for the glory of the Resurrection at Easter.
The same way we know that darkness of the COVID-19 pandemic, which incredibly happened on Lent and Holy Week, will end one day. We will wonder then if we have improved our life; if we have embraced the truth, the way and the life of Jesus Christ. It's better not to wait to repent and ask for Jesus' pardon and mercy.
Let's invoke our Lady of Fatima on the Joyful Mysteries.
[Written by Mikel A]