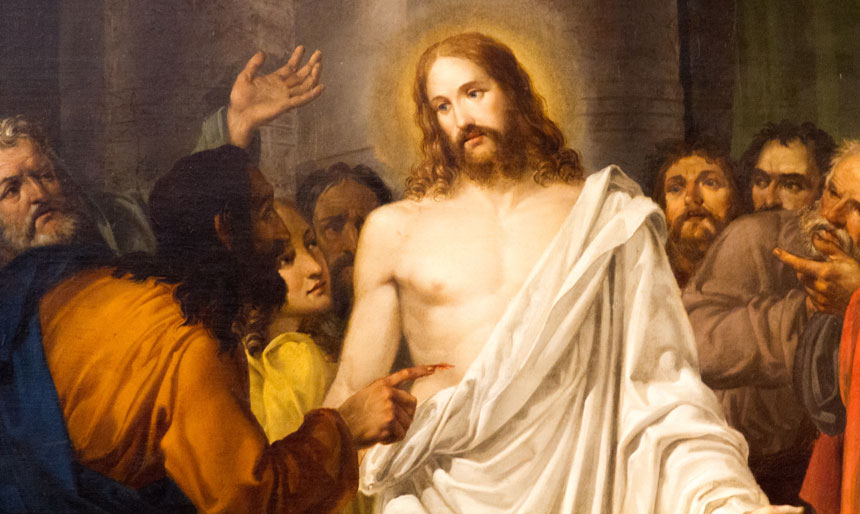 [ Second Year Anniversary | In the Memory of María Blanca ]
• April 17, 2021, Today's Holy Rosary on YouTube — Daily broadcast at 7:30 pm ET
• Audio Podcast of this Rosary Available Here Now!
• In Memoriam of Maria Blanca: Testimonials
Friends of the Rosary:
Today, Easter Sunday — Domingo de Resurrección in Spanish — we, the faithful, are called to experience the risen Christ, share it with others, and spread the divine joy in the world. Why is that? What the Resurrection has done for us?
Through the Resurrection — the raising of Jesus from the dead by the glory of the Father — Jesus Christ has brought back us to the paradise of the Garden of Eden before Adam and Eve caused irreparable harm with the original sin.
The Son of God, through his Cross and Resurrection, repaired the damage, eliminated our slavery to sin, gave us hope, and brought us to a state of eternal joy, in the companionship of the Communion of Saints.
With the Resurrection, life has merely changed, not ended up. Our loved ones who recently passed away — my beautiful wife, in my case — are alive in another world. Life is eternal.
We know this through the gift of faith. We trust in Jesus and Mary, and today we overjoy the beginning of the 50 days of Easter.
Ave Maria!
Jesus, I Trust In You!