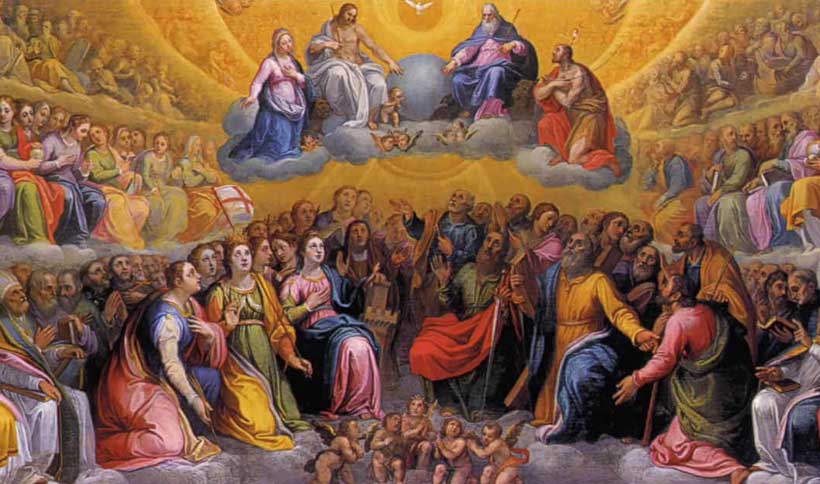 The Rosary Network | New York
Today's Holy Rosary in YouTube
Friends of the Rosary,
In today's reading, Jesus says that He doesn't reject anyone who comes to Him.
We all fail time and time again when we feel that we are not up to the task. It seems that believing and following Jesus and Mary is just for saints like Mother Teresa or John Paul II or at least for priests and religious workers.
But this not true. At the end of each Hail Mary, we implore the Virgin Mary to "pray for us sinners". We recognize ourselves as sinners because we are. We fall, we ask forgiveness, we forgive others, and we move forward.
We just need to be humble in spirit, persevere and believe in Jesus and Mary.
Anyone can be a Saint in his or her daily life. In fact, we are called to be.
The Glorious Mysteries and the Rosary are for anyone.
[Written by Mikel A]
—
At the beginning of each mystery, we will mention the names of those in need of prayers.  Please formulate your requests through our WhatsApp Group (Click to join) or at our website.
• New! Playlist with all of the daily Rosaries, including today's

Ave Maria Purísima,
Sin Pecado Concebida
Hail Mary Most Pure,
Conceived Without Sin