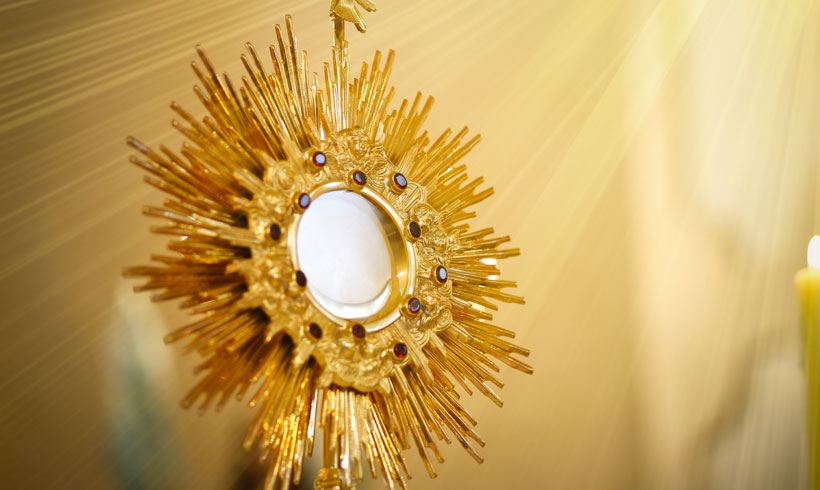 The Rosary Network | New York
Today's Holy Rosary in YouTube
Friends of the Rosary,
Jesus is the bread of life, that came down from Heaven. The Lord promises eternal life to all who believe in Him.
Jesus is really present in the Eucharist. The Eucharist is truly the body and blood of Christ; it is the food that immortalizes those who consume it. This is a miracle and mystery of faith, not a metaphorical explanation.
Those who believe in the Eucharist know that their treasure is to be found above, not here on earth. Wealth, power, honors, and pleasure, are temporary; what is truly important is the treasures accumulated on Heaven.
Today's five Luminous Mysteries open up for us the gate of eternity through Jesus and Mary.
[Written by Mikel A]
—
At the beginning of each mystery, we will mention the names of those in need of prayers.  Please formulate your requests through our WhatsApp Group (Click to join) or at our website.
• New! Playlist with all of the daily Rosaries, including today's

Ave Maria Purísima,
Sin Pecado Concebida
Hail Mary Most Pure,
Conceived Without Sin