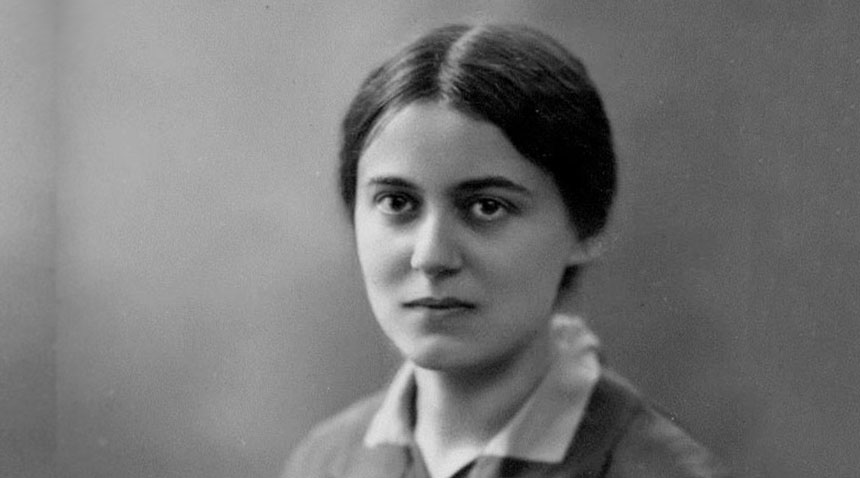 • August 9, 2021, Holy Rosary Today 7:30 pm ET, YouTube.com/TheRosaryNetwork
• Audio Podcast available by 6:00 pm ET
Friends of the Rosary:
Today is the Memorial day of St. Teresa Benedicta of the Cross, Edith Stein, an amazing virgin and martyr.
Born of Jewish parents in 1891 in Breslau, Poland, she became an influential, brilliant doctor in philosophy and a major force in German intellectual life.
In 1933, Edith Stein entered the Discalced Carmelites after a remarkable conversion. One day, ten years before, while reading the autobiography of Teresa of Avila she exclaimed: "This is the truth".
St. Teresa Benedicta of the Cross was arrested by the Nazi regime in 1942 in the Netherlands, along with all Catholics of Jewish extraction, and transported to the death camp of Auschwitz in a cattle train. She died in a gas chamber at Auschwitz on August 9, 1942.
Ave Maria!
Jesus, I Trust In You!
St. Teresa Benedicta of the Cross Pray for Us!
+ Mikel A. | TheRosaryNetwork.org, New York
——
In the month of August, we celebrate two martyrs of Auschwitz, St. Maximilian Kolbe and St. Teresa Benedicta.
Today is the Vigil of St. Lawrence, a Deacon, one of the most famous martyrs of the innumerable Roman persecutions.