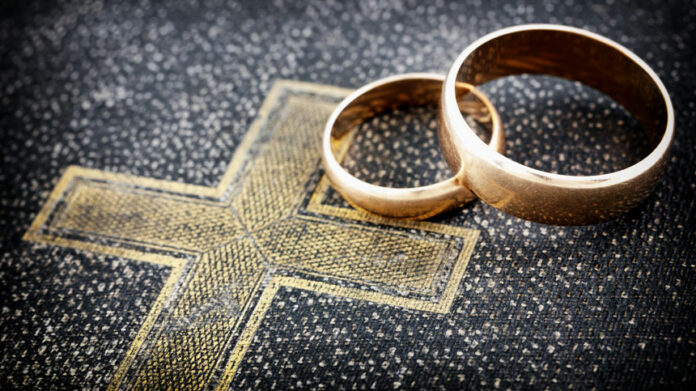 • August 18, 2023, Today's Rosary on YouTube | Daily broadcast at 7:30 pm ET
• Audio Podcast of this Rosary is Available Here Now!
Friends of the Rosary:
Today, Jesus Christ speaks in the Gospel of Matthew (Mt 19:3-12) about the mystery and sacrament of marriage.
The reading couldn't be more relevant, considering the attempts of evildoers and their collaborators to destroy Christian lawful marriages and families.
"From the beginning, the Creator made them male and female and said: For this reason, a man shall leave his father and mother and be joined to his wife, and the two shall become one flesh. So they are no longer two, but one flesh. Therefore, what God has joined together, man must not separate."
The Son of God also warns that not everyone is prepared to marry.
"Some are incapable of marriage because they were born so; some, because they were made so by others; some because they have renounced marriage for the sake of the Kingdom of heaven."
Ave Maria!
Jesus, I Trust In You!
To Jesus through Mary!
+ Mikel A. | RosaryNetwork.com, New York