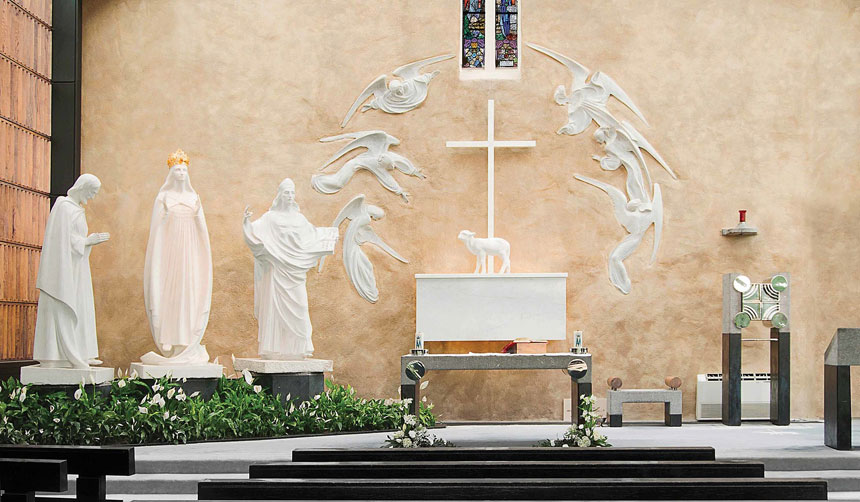 • August 21, 2021, Holy Rosary Today 7:30 pm ET, YouTube.com/TheRosaryNetwork
• Audio Podcast available by 6:00 pm ET
Friends of the Rosary:
We honor today, in his memorial day, St. Pius X, a Pope elected at the beginning of the twentieth century. As chief pastor of the Church, he was an intrepid defender of the purity of the Christian doctrine. His simplicity and kindness were irresistible to everyone.
He had said in his will, "I was born poor, I have lived poor, I wish to die poor." 
Today is also the feast of Our Lady of Knock. The Virgin Mary appeared in the village of Knock, in Ireland on August 21, 1879.
Our Lady appeared with St. Joseph and St. John the Evangelist, a Lamb and cross on an altar at the gable wall of the parish church in Knock in County Mayo, Ireland.
Fifteen parishioners stood to witness the apparition for two hours as they recited the Rosary.
Ave Maria!
Jesus, I Trust In You!
St. Pius X, Pray for Us!
Our Lady of Knock, Pray for Us!
+ Mikel A. | TheRosaryNetwork.org, New York