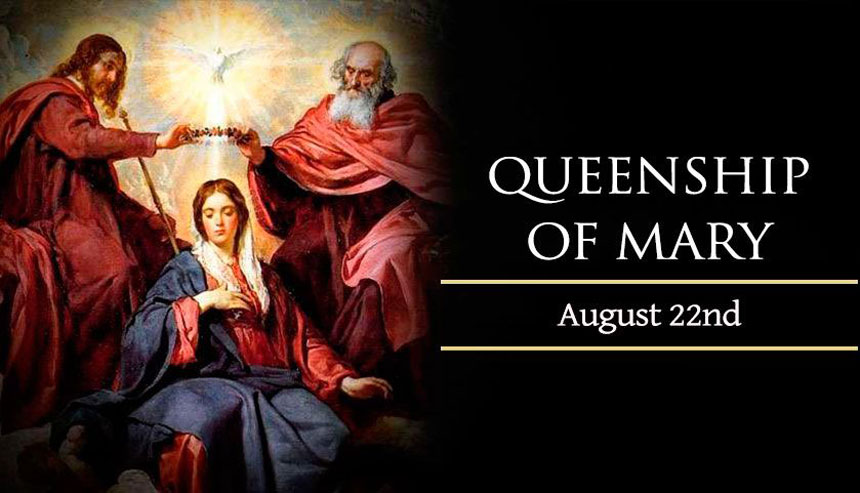 • August 22, 2021, Holy Rosary Today 7:30 pm ET, YouTube.com/TheRosaryNetwork
• Audio Podcast available by 6:00 pm ET
Friends of the Rosary:
In today's feast, we celebrate Mary as the Queen of Heaven and Earth – the fifth Glorious mystery. Pope Pius XII, in the Papal Encyclical Ad Coeli Reginam, established the doctrine on the Queenship of Mary, rooting it into the Scripture.
In the mystery of the Annunciation, Gabriel announced that Mary's Son would receive the throne of David and rule forever. At the Visitation, Elizabeth called Mary "mother of my Lord."  Mary's queenship is a share in Jesus' kingship.
Exalted above all saints and angels, and standing at the right hand of Her only-begotten Son Jesus Christ, Mary deals with the affair of our salvation. And concerned with the whole human race, she intercedes for us.
Upon this, there is great hope, and we rejoice by knowing that the Immaculate Heart of Mary ends up triumphant over all our sins and struggle.
Ave Maria!
Jesus, I Trust In You!
Mary Queen of the Universe, Pray for Us!
+ Mikel A. | TheRosaryNetwork.org, New York