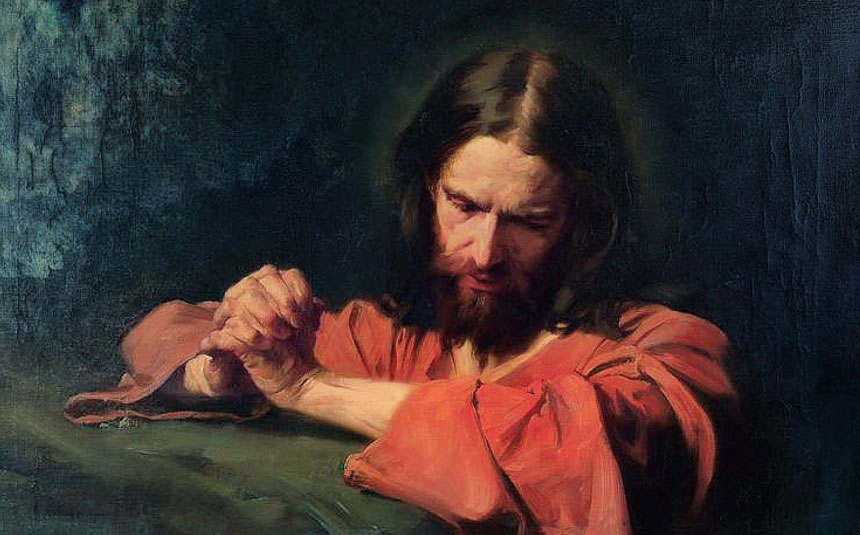 • August 31, 2021, Holy Rosary Today 7:30 pm ET, YouTube.com/TheRosaryNetwork
• Audio Podcast available by 6:00 pm ET
Friends of the Rosary:
At the beginning of His passion in the Garden of Gethsemane, Jesus prayed fervently for the sins of every human being, until the point of sweating drops of blood (Luke 22:44). He was overwhelmed by the destructive power of sin on every soul.
Jesus accepted as His mission the Father's mandate of defeating the darkness of sin through the power of merciful love. This way, the Lamb of God would open an unexpected avenue of hope and joy for the human race.
The Blessed Mother would humble Herself as well, correcting the damage done by Eve, and becoming the perfect ever mother for humanity.
The infinite sacrifice of the new Adam and the new Eve — that two-thirds of the world still don't see it — should infuse on us a feeling of permanent gratitude into Jesus and Mary.
All this is a mystery beyond our comprehension, for sure. However, the reality is that we're part of the mystical body of Jesus Christ — and no one can undo this reality.
Ave Maria!
Jesus, I Trust In You!
+ Mikel A. | TheRosaryNetwork.org, New York