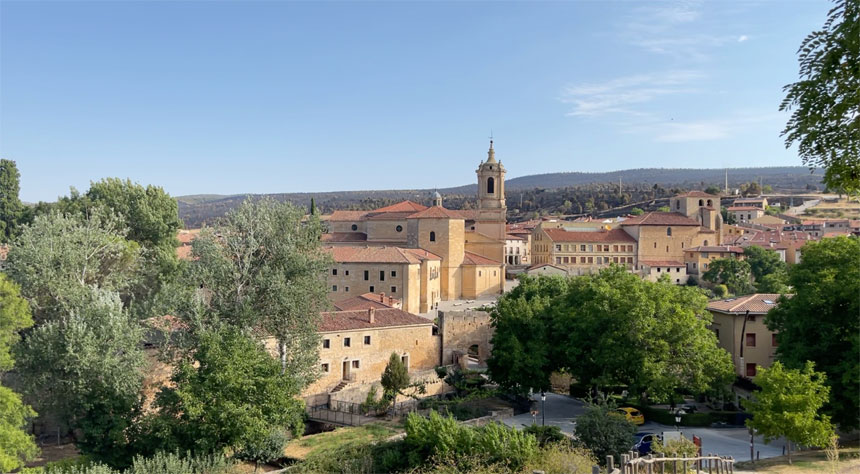 Friends of the Rosary:
We pray today's Glorious Mysteries from Santo Domingo de Silos Abbey in the village of Santo Domingo de Silos in the Burgos Province in northern Spain.
The monastery is named after the eleventh-century Spanish saint Dominic of Silos. The monastery dates back to the 7th century.
Two decades ago, the monks of Silos became internationally famous for singing Gregorian chant as a result of the remarkable success of their 1994 album Chant.
Ave Maria!
Jesus, I Trust In You!
+ Mikel A. 
| RosaryNetwork.com, New York