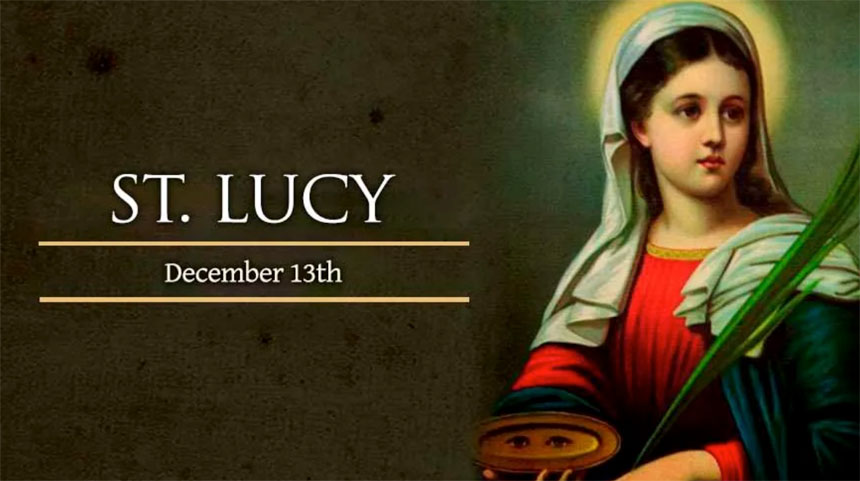 • December 13, 2021, Today's Rosary on YouTube | Daily broadcast at 7:30 pm ET
• Audio Podcast of this Rosary is Available Here Now!
Friends of the Rosary:
Today, we venerate a popular Sicilian Martyr and Virgin of the third century that is a living symbol of the light of Advent amid the darkness of the world. St. Lucy prepared herself for the reunion of the Lord like few people across history.
St. Lucy made a vow of virginity and distributed her wealth to the poor. She was martyred for defending her virginity. She was tortured with her eyes taken out and a fire was built around her. But God protected her and she stood immovable.
She was finally put to death by the sword. Her name appears in the second list in the Roman Eucharist Canon.
Ave Maria!
Jesus, I Trust In You!
St. Lucy, Pray for Us!

+ Mikel A. | RosaryNetwork.com, New York