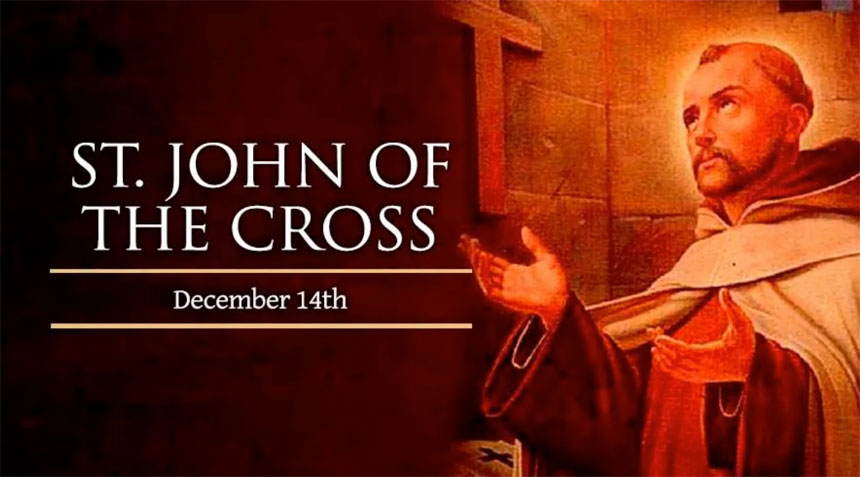 • December 14, 2021, Today's Rosary on YouTube | Daily broadcast at 7:30 pm ET
• Audio Podcast of this Rosary is Available Here Now!
Friends of the Rosary:
December 14th is the memorial of St. John of the Cross, the 16th-century Spanish, Carmelite priest and Mystical Doctor of the Church.
He reformed the Carmelite order together with St. Teresa of Avila, and wrote the classic spiritual treatise "The Dark Night of the Soul."
During his religious life, he was mistreated, humiliated, and incarcerated, but these trials brought him closer to God by breaking his dependence on the things of this world.
As Pope St. John Paul II, who wrote a doctoral thesis on the saint's writings, said he was a "master in the faith and witness to the living God."
Ave Maria!
Jesus, I Trust In You!
St. John of the Cross, Pray for Us!

+ Mikel A. | RosaryNetwork.com, New York