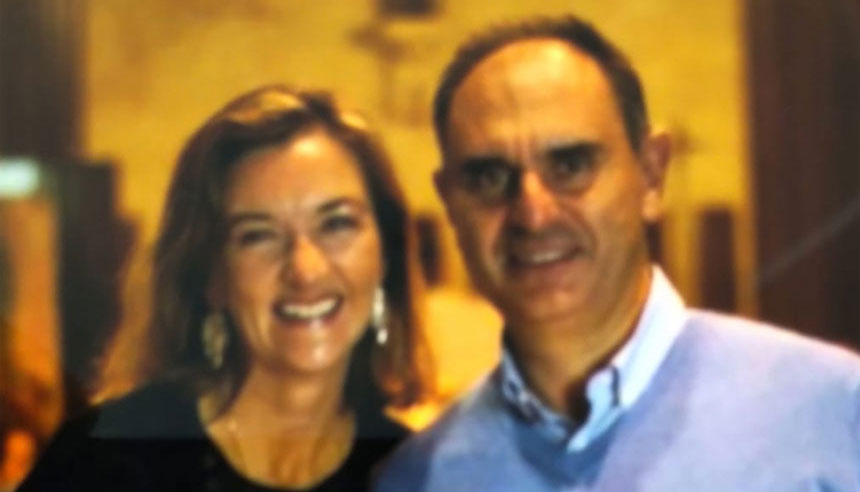 Dec 14, 2020, Holy Rosary Today 7:30 pm ET, YouTube.com/TheRosaryNetwork
• Audio Podcast available by 6:00 pm ET
Friends of the Rosary,
After two months battling against the COVID in the ICU, Jose Calatayud, 50 years old, died in Madrid, Spain, this Sunday. He was a devoted, faithful father, with a lovely wife, Sara, and six peaceful kids.
Everyone remembers Jose for his goodness and humility. Your host met him and her wife in Greenwich, Connecticut, four years ago. Our faith in the Good Shepherd gets shaken when an event like this happens. Especially, after a ton of prayers asking for a miraculous recovery for Jose.
We wonder why the Heavens have decided to call Jose and leave a widow with six children. There must be hidden reasons that we don't comprehend. Only through prayer, we might find answers. Our understanding does see things from a narrow and temporary perspective.
However, deep down we know that Jesus and Mary work always in our best interest. They love us unconditionally, and never let us down. Let's invoke Our Mother in Heaven to intercede for the soul of Jose and the health and peace of Sara and her kids.
We dedicate this Holy Rosary—on the Memorial Day of St. John of the Cross—to the Calatayud family.
Ave Maria!
[Written by Mikel A | The Rosary Network, New York]
___
Prayer of Rev. Ian Jeremiah, Pastor at St. Michael Church, in Greenwich, Connecticut:

Eternal rest grant unto Jose O Lord and let perpetual light shine upon him. May he Rest In Peace and may his soul and the souls of all the faithful departed Rest In Peace. May Our Blessed Mother who repeated her 'fiat' at the foot of the Cross, console Sara, and her children and give them courage, faith, and hope in the Resurrection.
___
Today is the Memorial Day of St. John of the Cross, a Spaniard priest and mystical doctor of the Church. He was an acclaimed contemplative writer. His poetry and studies on the soul are among the greatest works of all Spanish literature.
He played a critical role in defending the true faith in the sixteenth century. He helped Teresa of Avila in the reform of the Carmelite Order, suffering for it many rejections, trials, and even prison by the elder friars. He died of a cruel disease, embracing the crucifix.
St. John of the Cross's sufferings served to detach him from creatures and deepen his interior peace and devout longing for heaven.
[Written by Mikel A | The Rosary Network, New York]