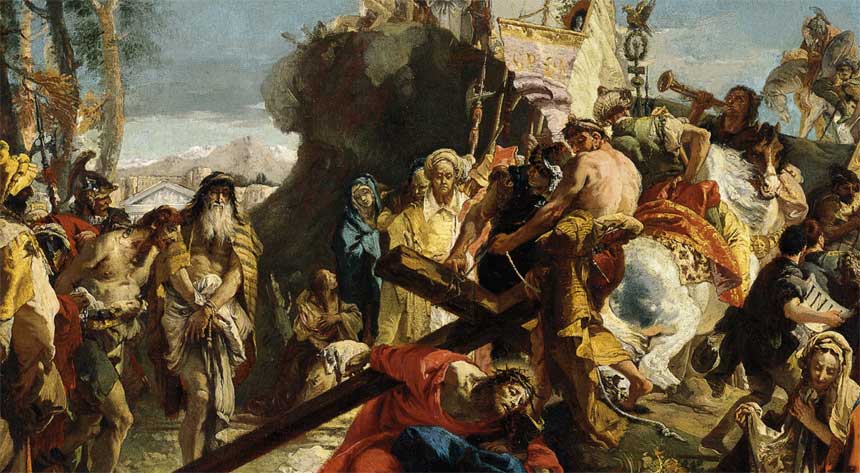 • December 4, 2020, Holy Rosary at 7:30 pm ET YouTube.com/TheRosaryNetwork
• Audio Podcast available by 6:00 pm ET
Friends of the Rosary,
If you go to confession this Advent season, the priest—who, at that intimate moment, speaks on behalf of God—might ask you to further cultivate the virtue of patience—the fruit of the fourth Sorrowful Mystery that we pray today.
When carrying the Cross on the way to his Crucifixion, Jesus and Her suffering Mother taught us forever what painful patience means.
Next time we complain and become anxious and impatient, just look at the face of Jesus Christ. Pray this Mystery and invoke the Blessed Virgin Mary.
In the light of struggle, patience, followed by perseverance, are holy virtues that will bring us closer to the Divinity. Our suffering will be then mysteriously transformed into joy.
Ave Maria!
[Written by Mikel A | The Rosary Network, New York]