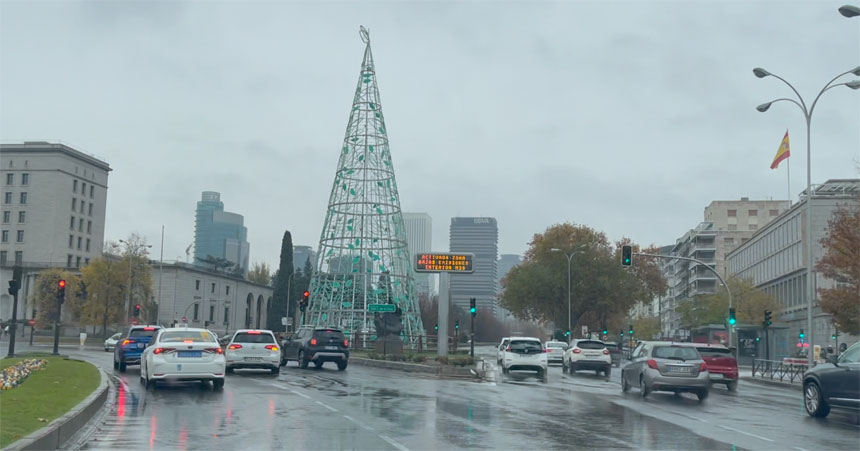 • December 5, 2021, Today's Rosary on YouTube | Daily broadcast at 7:30 pm ET
• Audio Podcast of this Rosary is Available Here Now!
Friends of the Rosary:
We also pray today's Rosary in Madrid, Spain.
In addition to the Christmas tree, during the Advent and Christmas seasons, we enjoy the nativity scenes — belenes, in Spanish.
These nativity scenes reflect the wonder of the divine littleness — God making himself small, not born in the splendor of a palace but in genuine poverty, on a stable.
For what? To be closer to each of us by highlighting the virtue of surrendering and humility.
As Pope Francis recently said, "simple and familiar, the nativity scene recalls a different Christmas from the consumerist and commercial one."
Ave Maria!
Jesus, I Trust In You!

+ Mikel A. | RosaryNetwork.com, New York