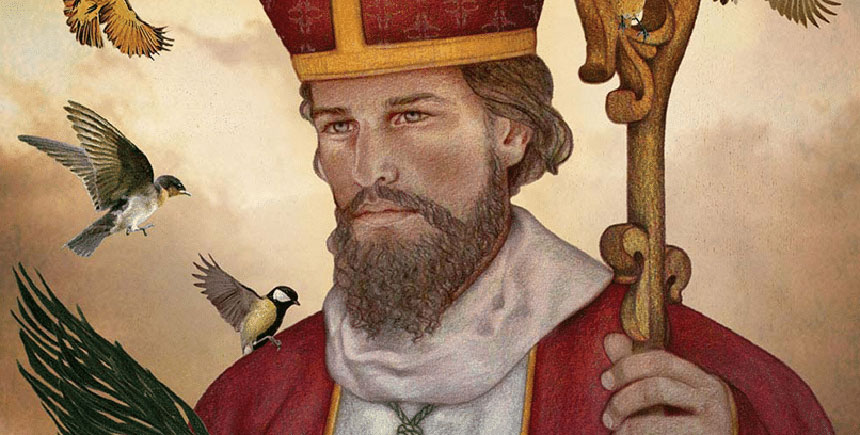 [ In the Memory of María Blanca ]
• February 14, 2021, Today's Holy Rosary, YouTube.com/TheRosaryNetwork
• Audio Podcast of this Rosary
• In Memoriam of Maria Blanca: Testimonials
Friends of the Rosary:
Today is the feast day of St. Valentine of Rome, the Patron Saint of engaged couples, happy marriages, and lovers.  Therefore, the feast of today is widely recognized as a day for love, devotion, and romance.
St. Valentine was a third-century saint and martyr in Rom, who is represented in pictures with birds and roses.
The romantic nature of Valentine's Day may have its origin in the Middle Ages when it was most likely created to overpower the pagan holiday of Lupercalia.
The exchange of "valentines" is the result of secular custom, and the celebration has been paganized with cupids and the like.
For us, Christians, the love offered is depicted beautifully in the Most Sacred Heart of Jesus, which is a sacrificial, self-less, and unconditional love.
In Jn 15:12-13, Jesus said: "This is my commandment: love one another as I have loved you."
St. Valentine fulfilled this command, and may we do the same.
Ave Maria!
Jesus, I Trust In You!
+ Mikel A. | TheRosaryNetwork.org, New York