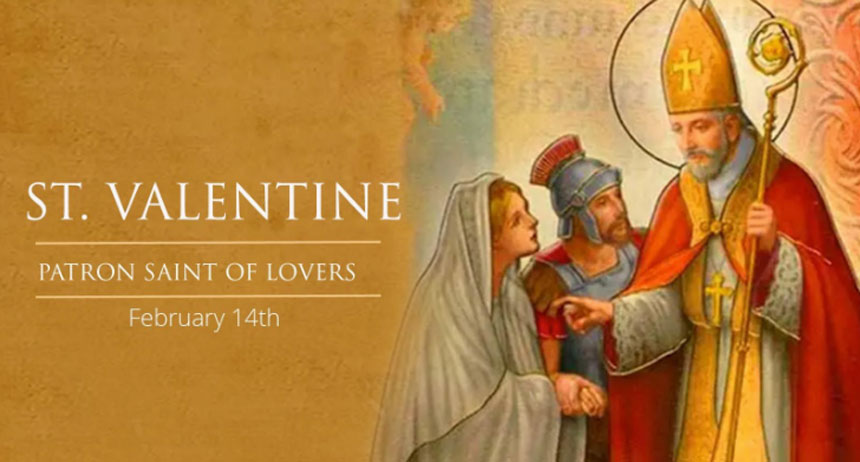 • February 14, 2023, Today's Rosary on YouTube | Daily broadcast at 7:30 pm ET
• Audio Podcast of this Rosary is Available Here Now!
Friends of the Rosary:
Today, the Church honors a great saint and martyr, the third-century priest and bishop St. Valentine of Rome.
At that time, Rome's Emperor Cesar Claudius had issued a decree forbidding marriage, believing that single young men made better soldiers than married men.
Valentine defied this decree and urged young lovers to come to him in secret so that he could join them in the sacrament of matrimony.
Claudius Claudius ended up condemning Valentine to death. The saint was beaten and beheaded under Caesar's mandate.
Valentine would become then the patron of engaged couples.
What matter to highlight this Valentine's Day is that marriage is a sacrament. It means that husbands and wives help one another to go to Heaven under the grace of God.
Ave Maria!
Jesus, I Trust In You!
St. Valentine, Pray for Us!
+ Mikel A. | RosaryNetwork.com, New York