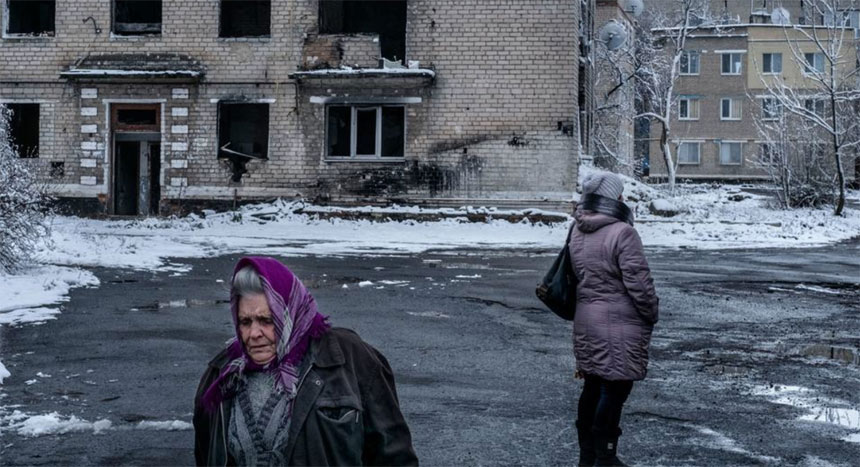 [ In the Memory of María Blanca ]
• February 25, 2021, Today's Holy Rosary, YouTube.com/TheRosaryNetwork
• Audio Podcast of this Rosary
• In Memoriam of Maria Blanca: Testimonials
Friends of the Rosary:
This week, Pope Francis called for people to fast for peace on March 2, Ash Wednesday, praying that "the Queen of Peace will preserve the world from the madness of war."
The situation in Ukraine is worsening, and it's time to ask for Divine intervention.
Jesus and Mary want us to be brothers, not enemies. We are a human family after all. So when we prioritize our foolish interests bad things happen. As Pope Francis said, those with political responsibility must make a serious examination of conscience before God.
Since Russo-Ukrainian War began in 2014 in the east of Ukraine, the conflict has resulted in 14,000 dead people and 1.3 million being driven from their homes.
War is the mark of evil, while God encourages each of us to seek peace.
Ave Maria!
Jesus, I Trust In You!
+ Mikel A. | TheRosaryNetwork.org, New York