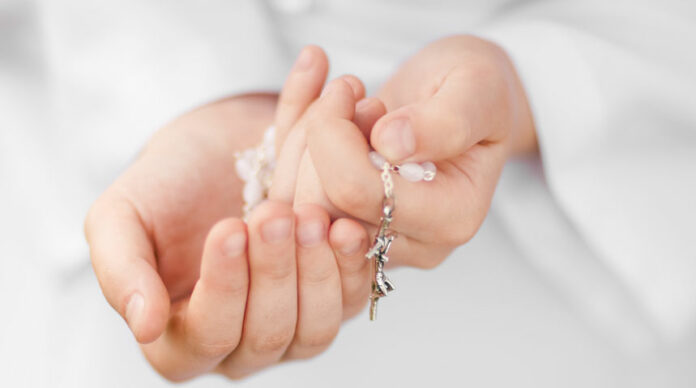 • February 28, 2023, Today's Rosary on YouTube | Daily broadcast at 7:30 pm ET
• Audio Podcast of this Rosary is Available Here Now!
Friends of the Rosary:
It's not about the number of words in prayer. It's about the quality of prayer.
Jesus encouraged us — as we read today in the Gospel (Mt 6:7-15) — to pray faithfully, and silently, because "Your Father knows what you need before you ask him."
Prayer is a humble exercise of self-recognition of our fragility.
We ask the Lord to help us to express ourselves with silent love every time we don't know what to say in prayer.
Ave Maria!
Jesus, I Trust In You!
+ Mikel A. | RosaryNetwork.com, New York