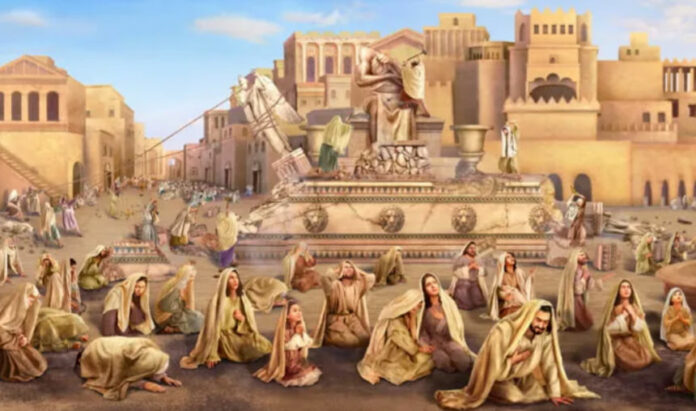 • March 1, 2023, Today's Rosary on YouTube | Daily broadcast at 7:30 pm ET
• Audio Podcast of this Rosary is Available Here Now!
Friends of the Rosary:
Before the joy and glory of Easter, we have first to go through forty days of the Lent journey.
It's a time to recover our real self and more real life, so we will be better prepared to share Christ's glory.
Christ preached penance and prayer to enter the Church. Our world is drowning in sin and vice and it needs to confess its sins and obtain forgiveness.
This is what happened to the Ninevites, as Jesus reminds us in the Gospel today (Lk 11:29-32). The people of Nineveh did penance at the preaching of Jonah the prophet and obtained divine mercy and pardon.
An entire city — a New York of ancient times — repented.
Nineveh is a model for Lent.
Ave Maria!
Jesus, I Trust In You!
+ Mikel A. | RosaryNetwork.com, New York