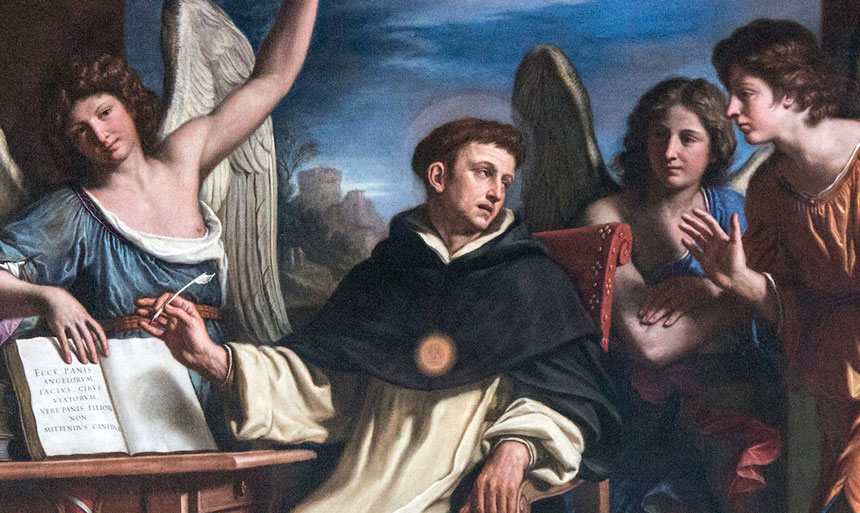 • Jan 28, 2021, Holy Rosary Today 7:30 pm ET, YouTube.com/TheRosaryNetwork
• Audio Podcast available by 6:00 pm ET
Friends of the Rosary,
Today is the Memorial Day of St. Thomas Aquinas, Doctor of the Church, and one of the brightest theologians, philosophers, and writers of all time. He wrote in the thirteen century Summa Theologiae, which was placed for reference during the Council of Trent.
His profound humility even surpassed his intellectual capacity. Despite his reputation, he remained modest, with childlike innocence and goodness. When some sinned through weakness, he expressed sorrow as if it was his sin. He was always alleviating the needs of others.
At the end of his life, and after having a vision of the glory of God, he claimed: "All that I have written seems to me like straw compared to what has now been revealed to me."
Ave Maria!
St. Thomas Aquinas Pray for Us!
[Written by Mikel A. | TheRosaryNetwork.org, New York]