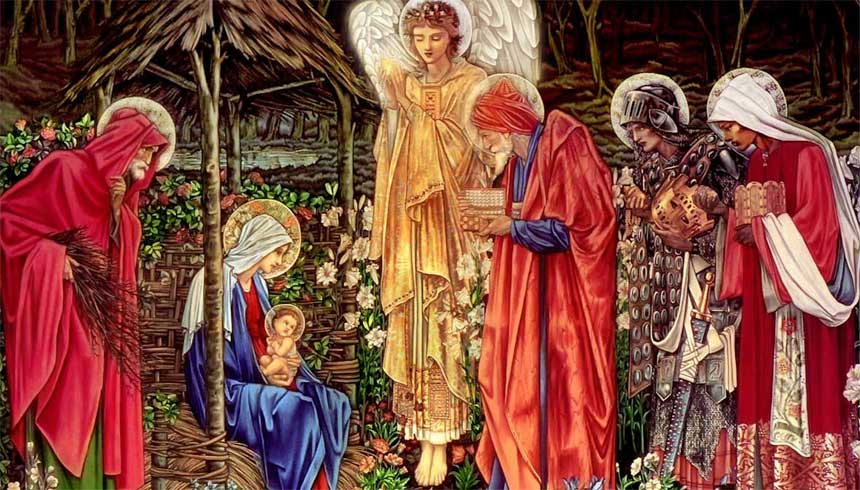 • January 6, 2021, Holy Rosary Today 7:30 pm ET, YouTube.com/TheRosaryNetwork
• Audio Podcast available by 6:00 pm ET
Friends of the Rosary,
Traditionally, the Epiphany of Our Lord is observed today in the majority of the Catholic world. However, in the US and other countries, the feast was held last Sunday.
The word "epiphany" comes from the Greek epiphanies, a verb that means "to shine upon," "to manifest," or "to make known."
There are three events that manifest the mission and divinity of Christ: the visit of the Magi following the start light (Matthew 2:1-12), the baptism of Jesus (Mark 1:9-11)—this Sunday—and the miracle at Cana (John 2:1-11).
The Three Kings—the wise men—recognized the light of Christ shining in the world over the darkness.
Ave Maria!
Merry Christmas!
Happy New Year in Mary and Joseph!
[Written by Mikel A | The Rosary Network, New York]