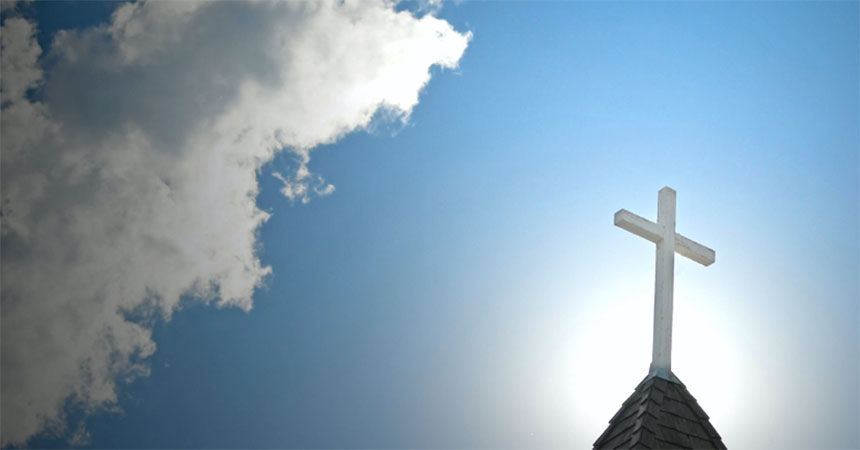 • January 8, 2021, Holy Rosary Today 7:30 pm ET, YouTube.com/TheRosaryNetwork
• Audio Podcast available by 6:00 pm ET
Friends of the Rosary,
With the political, economic, and health crisis unfolding in the U.S. and all over the world, we wonder what's the future of the faithful and the Catholic Church—the Mystical Body of Jesus Christ.
Five years ago, Pope Emeritus Benedict XVI predicted that we would see priests behaving as social workers and the faith depicted as a political view. And when everything would seem lost, a smaller, almost clandestine Church would emerge.
It will no longer inhabit many of the edifices built in prosperity. It will be poor, without social privileges. It won't be a Church managed to please the world. It will be more spiritualized and simplified, formed by the faithful committed to Jesus Christ and His eternal law.
Benedict XVI advised: "We must pray for and cultivate unselfishness, self-denial, faithfulness, Sacramental devotion, and a life centered on Christ."

Ave Maria!
Merry Christmas!
Happy New Year in Mary and Joseph!
[Written by Mikel A | The Rosary Network, New York]
____
We pray today for America and for sanctity in our daily lives.
For the end of political violence and for loving our neighbors, being united in one family in Jesus and Mary.
For the soul of the U.S. Capitol's officer died during the riot.
For the defense of the unborn and life until natural death.
In the end, Christ will be victorious.
____
Resource:
• When Father Joseph Ratzinger Predicted the Future of the Church