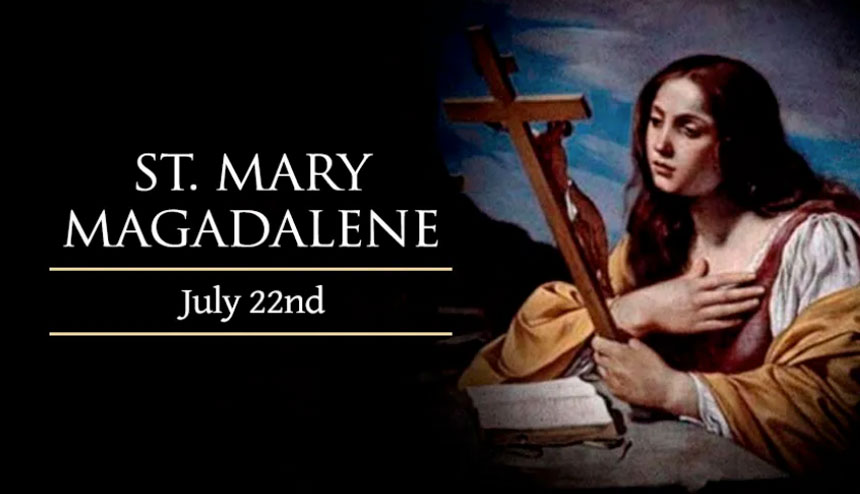 • July 22, 2021, Today's Holy Rosary on YouTube — Daily broadcast at 7:30 pm ET
• Audio Podcast of this Rosary Available Here Now!
Friends of the Rosary:
Today, on July 22, the Church of God celebrates the Feast of St. Mary Magdelene, a prominent follower of Christ who accompanied and ministered to him and who was a witness to the crucifixion of Jesus and the first recorded witness of the Resurrection.
Scripture introduced her as a woman of the streets "who had been healed of evil spirits and infirmities", "from whom seven demons had gone out" (Lk. 8:2). She had the humility to ask for Jesus' help and healing, and followed him, becoming a witness of the power of his merciful love.
St. Mary Magdelene has always been the example of great love and great forgiveness, one of those disciples close to Jesus who grasped the mystery of God's love for human beings. She spent her life bearing witness to that love.
Ave Maria!
Jesus, I Trust In You!
St. Mary Magdalene, Pray for Us!
+ Mikel A. | RosaryNetwork.com, New York
[ Third Year Anniversary | In the Memory of María Blanca ]