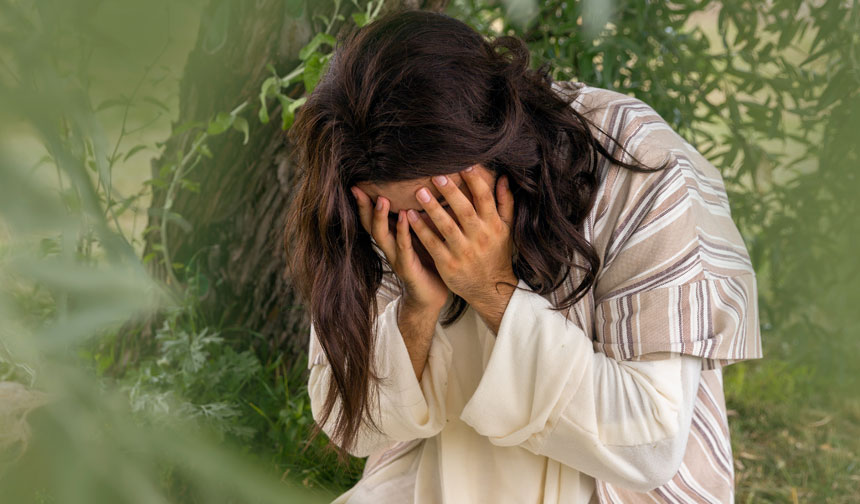 • July 23, 2021, Holy Rosary Today 7:30 pm ET, YouTube.com/TheRosaryNetwork
• Audio Podcast available by 7:00 pm ET
Friends of the Rosary:
The Sorrowful Mysteries provide us a unique perspective to deal with our earthly existence. It's an unconventional, disruptive view in today's society. It's based on accepting suffering and struggle as an expiation of our personal and collective sins.
If we follow Jesus, the Lamb of God, we carry our cross. There is no faith, peace, and joy without the cross. Jesus didn't come to remove our cross. Playing the world's game of following pleasures, preaching social justice and climate change instead of the salvation of souls, or just cozying with ideologies, only brings unhappiness and despair.
As humans, we must identify our personal cross, ask for divine help, and rejoice and give thanks for the privilege of imitating Jesus and Mary.
Philosophers, thinkers, and scholars can be as creative and aligned with moderns ideas as they wish. But the reality is that only the Cross and Resurrection of Christ sets us free. Never forget it.
Ave Maria!
Jesus, I Trust In You!
St. Mary Magdalene, Pray for Us!
+ Mikel A. | TheRosaryNetwork.org, New York