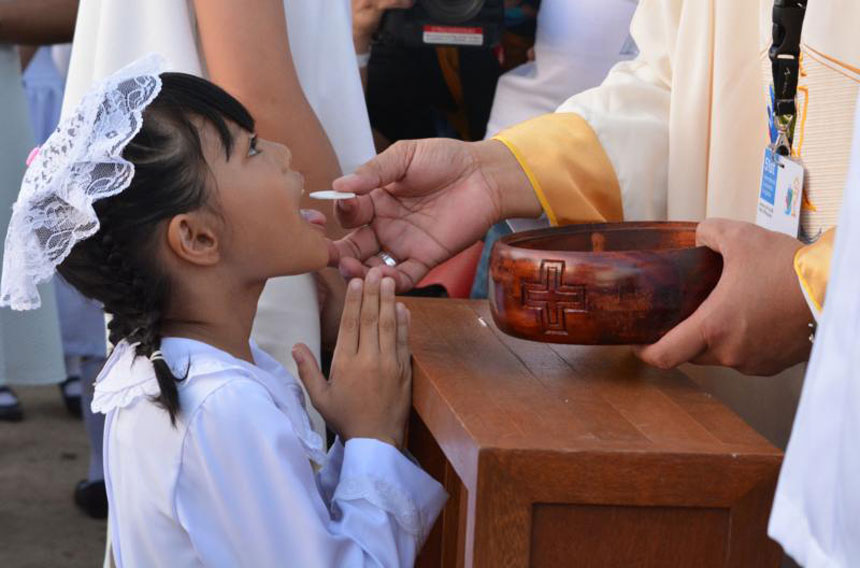 • June 18, 2021, Holy Rosary Today 7:30 pm ET, YouTube.com/TheRosaryNetwork
• Audio Podcast available by 7:00 pm ET
Friends of the Rosary:
U.S. Bishops are currently discussing whether or not to provide the Eucharist to Catholic politicians who support abortion and genderism.
This is an existential issue. The Eucharist is the body and blood of Jesus Christ. It's the deep mystery of the Real Presence of the Lord. It's not symbolism nor remembrance of Jesus.
As Pope Paul VI proclaimed in 1964 in Lumen Gentium, the Eucharist is the fount and the apex — the cuspid — of the whole Christian life.
Jesus Himself in the Holy Communion is the Alpha and the Omega, the beginning and the end of our fragile human existence.
The sacrament of the Eucharist means that the Lord of all Creation enters in our body, mind, and soul, reigning within us.
If we knew what it truly means to take the Holy Communion, we would be paralyzed by gratitude, humbleness, and joy.
Ave Maria!
Jesus, I Trust In You!
+ Mikel A. | TheRosaryNetwork.org, New York