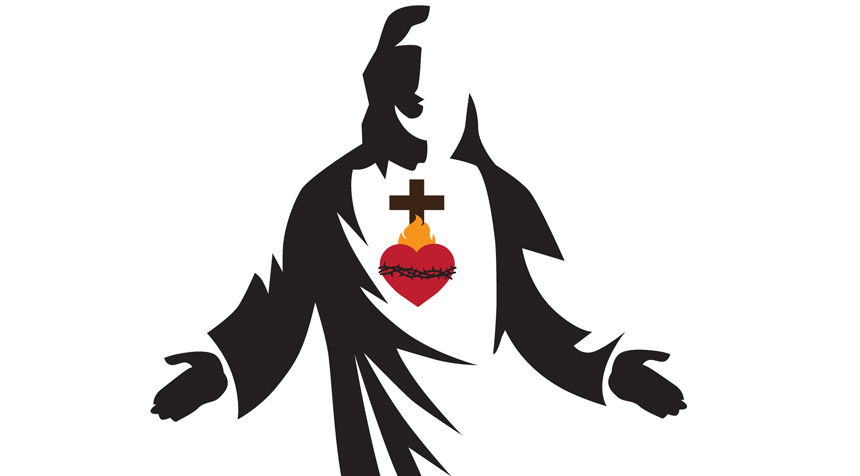 • June 2, 2021, Holy Rosary Today 7:30 pm ET, YouTube.com/TheRosaryNetwork
• Audio Podcast available by 7:00 pm ET
Friends of the Rosary:
June is the month of The Sacred Heart of Jesus. And since June falls within the liturgical season of Ordinary Time the color is green, a symbol of hope.
This upcoming Sunday, June 6, is the Solemnity of the Most Holy Body and Blood of Christ, also known as the Feast of the Corpus Christi. We observe the Real Presence of the Body and Blood, Soul and Divinity of Jesus Christ in the Eucharist
Liturgically, the feast is celebrated on the Thursday after Trinity Sunday. That is this Thursday, June 3. There are three key Thursdays in the Church Calendar: Holy Thursday, the Ascension, and Corpus Christi.
In addition, in June, we have the Solemnity of the Most Sacred Heart of Jesus, on Friday, June 11, and the Memorial of the Immaculate Heart of Mary, on Saturday, June 12.
It doesn't end here. Solemnity of John the Baptist, on June 24; and Solemnity of Peter and Paul, on June 29. St. Jose María Escrivá de Balaguer, on June 26.
Interestingly, Pope Francis' intentions for the month of June are based on the beauty of marriage, with the request of prayers for those young people who are preparing for marriage.
This year it's critical to highlight that June is the month of The Sacred Heart of Jesus, as May was the month of the Blessed Virgin Mary.
Ave Maria!
Jesus, I Trust In You!
+ Mikel A. | TheRosaryNetwork.org, New York