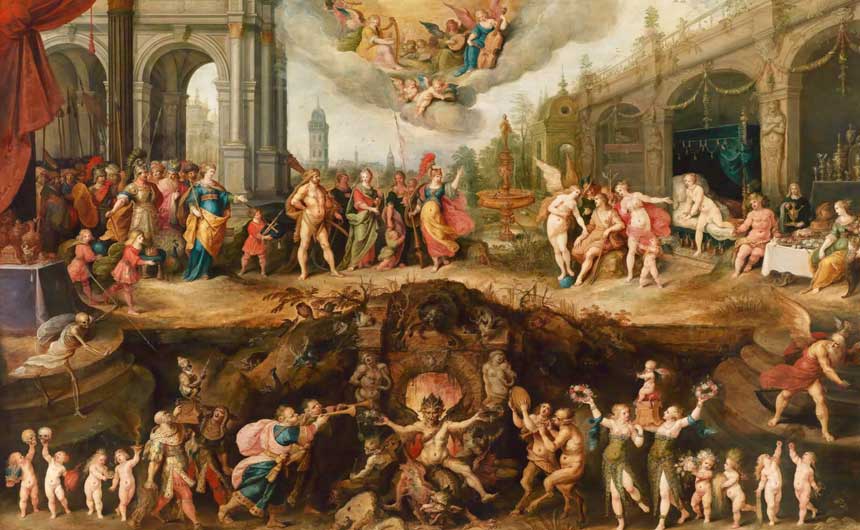 • June 23, 2021, Holy Rosary Today 7:30 pm ET, YouTube.com/TheRosaryNetwork
• Audio Podcast available by 7:00 pm ET
Friends of the Rosary:
God loves every one of us unconditionally, but we are free to accept or reject his merciful love. We are not puppets or marionettes in the hands of the Eternal Father. In this sense, we are created like angels and archangels. One-third decided to defy God and went into darkness, lead by Lucifer. They fell into the earth to mess with mankind, seeking our eternal damnation.
In yesterday's reading (Matthew 7:6, 12–14), Jesus Christ warned that the road that leads to destruction is wide, while the gate to life and salvation is narrow, and "those who find it are few."
In other words, few will be saved, few will go to Heaven. That theological view that claims that no one will go to hell – mostly because hell doesn't exist – is wrong, and it ends up confusing people.
On our daily Fatima prayer, we rightly say: "Save us from the fires of hell." Many saints, including Francisco and Jacinta, saw it and were horrified.
Let's continue fighting to be saved and enjoy the face of Jesus in eternity.
Ave Maria!
Jesus, I Trust In You!
+ Mikel A. | TheRosaryNetwork.org, New York