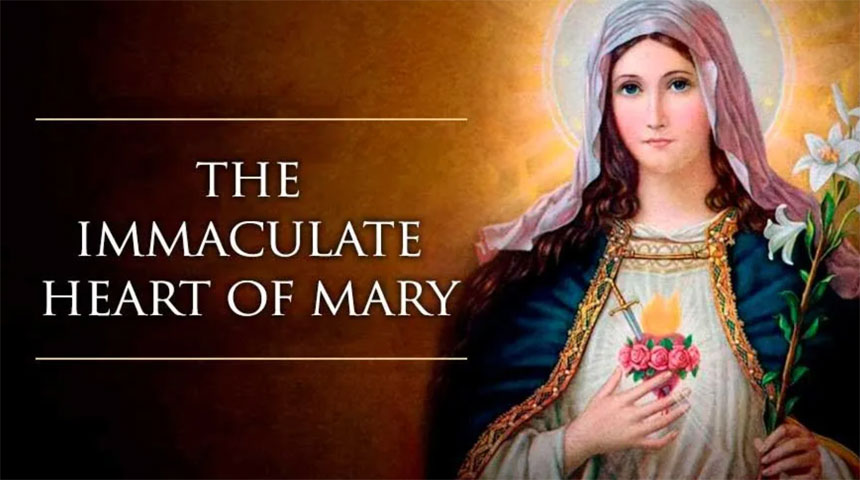 • June 25, 2021, Today's Holy Rosary on YouTube — Daily broadcast at 7:30 pm ET
• Audio Podcast of this Rosary Available Here Now!
Friends of the Rosary:
Today is the Memorial of the Immaculate Heart of Mary, a special form of devotion united to the Sacred Heart of Jesus that highlights the love and virtues of the heart of the Virgin.
Our Blessed Mother, with her heart pierced with a sword, never was passive in her Son's mission. On the contrary. As St. Augustine said, "she cooperated through charity, in the work of our redemption".
Jesus Christ loved so much his mother, that He wanted to share it with all of us.
Her virginal heart, along with her interior life and the beauties of her soul, is our refuge in the storm of life.
At the Rosary Network, we fully consecrate ourselves to the Immaculate Heart of Mary.
Ave Maria!
Jesus, I Trust In You!
+ Mikel A. | RosaryNetwork.com, New York
[ Second Year Anniversary | In the Memory of María Blanca ]