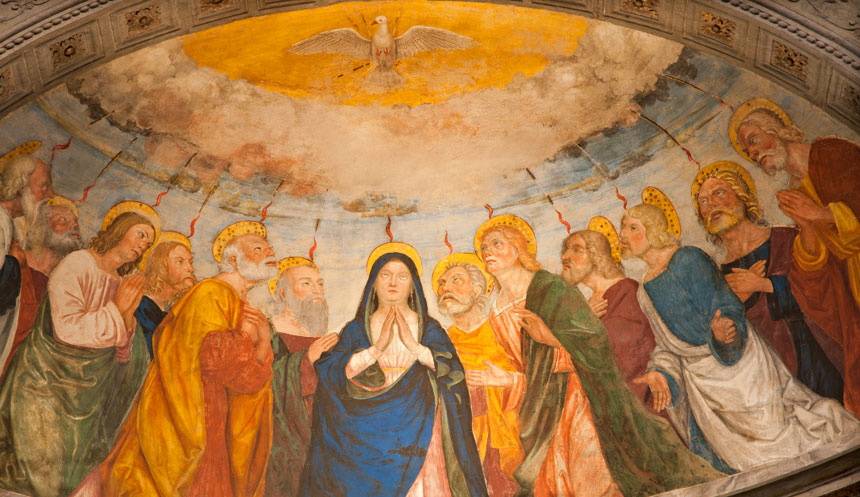 • June 4, 2021, Today's Holy Rosary on YouTube — Daily broadcast at 7:30 pm ET
• Audio Podcast of this Rosary Available Here Now!
Friends of the Rosary:
Tomorrow Sunday, 50 days after the death and resurrection of Jesus, and ten days after His ascension into heaven, the universal Church celebrates Pentecost, one of the most important feasts of the year, as it concludes Easter. The name of the day itself is derived from the Greek word "pentecoste," meaning 50th.
And what happens at Pentecost? Pentecost is the celebration of the person of the Holy Spirit coming upon the Apostles, Mary, and the first followers of Jesus, who were gathered together in the Upper Room.
It was a strange phenomenon. The apostles received the explosion of grace needed to fulfill the great mission of going out and preaching the Gospel to all nations. The Apostles would be "clothed with power" to spread the true faith (Luke 24:46-49).
Ave Maria!
Jesus, I Trust In You!
+ Mikel A. | RosaryNetwork.com, New York
[ Second Year Anniversary | In the Memory of María Blanca ]