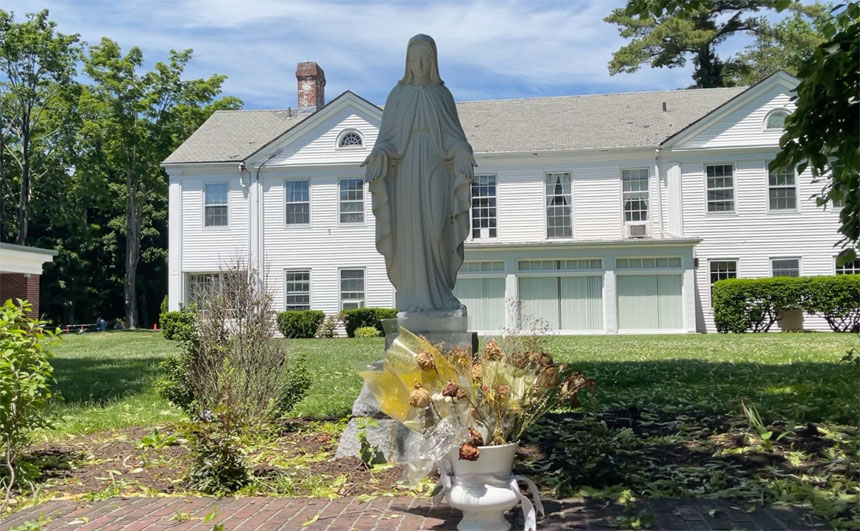 • June 5, 2021, Today's Holy Rosary on YouTube — Daily broadcast at 7:30 pm ET
• Audio Podcast of this Rosary Available Here Now!
Friends of the Rosary:
Today is Pentecost Sunday, the celebration of the arrival of the Holy Spirit, as we recite in the third Glorious mystery today.
At that time, ten days after the Ascension of Jesus into Heaven, the Apostles, Mary, and the first followers of Jesus were gathered together, hidden from the Jews. They suddenly experienced a supernatural event.
A "strong, driving" wind filled the room, and tongues of fire came to rest on their heads. They started to speak in different languages. People thought the Christians were just drunk, but Peter, inspired by God, pointed out that it was only the morning, and said the phenomenon was caused by the Holy Spirit.
Empowered by the Spirit of God, they successfully started the Church's mission of spreading the Gospel. They exhorted people to repent of their sins, enjoy the truth, and be free. Massive conversions took place.
Twenty centuries later, the mission and the challenges of the faithful are the same, and we rejoice for being living temples of the Holy Spirit. (I Cor 3:16).
Ave Maria!
Jesus, I Trust In You!
+ Mikel A. | RosaryNetwork.com, New York
[ Second Year Anniversary | In the Memory of María Blanca ]