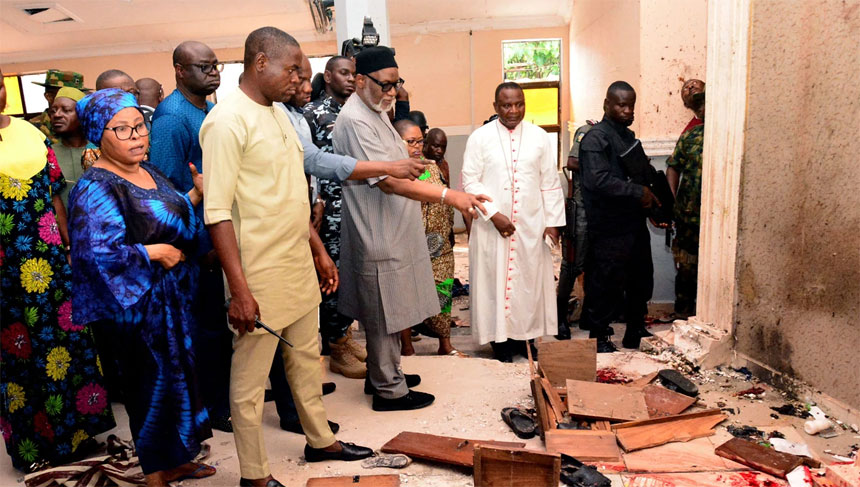 • June 7, 2021, Today's Holy Rosary on YouTube — Daily broadcast at 7:30 pm ET
• Audio Podcast of this Rosary Available Here Now!
Friends of the Rosary:
This Pentecost Sunday unidentified terrorists launched a gun and bomb attack at the end of a Catholic Mass in southwest Nigeria, killing at least 70 Christians. The horrific attack took place at St. Francis Xavier Catholic Church in the city of Owo.
Along with Pope Francis, through our daily Rosary, we want to express our spiritual closeness to Nigerian Catholics mourning the victims of this massacre and their families. We implore the divine healing and consolation upon the injured and those who are grieving.
We entrust Jesus and Mary, with the intercession of Francis Xavier, to comfort Nigerian Catholics, but also to provide divine justice against these evil spirits who dwell on Earth causing extreme pain.
The Father of Lies engineers evil acts among his followers. We the faithful respond by invoking the Virgin Mary and St. Michael the Archangel through the Holy Rosary.
Ave Maria!
Jesus, I Trust In You!
+ Mikel A. | RosaryNetwork.com, New York
[ Second Year Anniversary | In the Memory of María Blanca ]